I went on an afternoon game drive while visiting Mount Etjo Safari Lodge.
I believe we see a Lappet-faced vulture above…
…and here is a Damara Dik-Dik.
Blesbok
Roan antelope
White Rhino
These two magnificent Rhinos…
…came quite close to the car. Excellent photo opportunities so after these photos I walked back to the car…
…and gave the camera to our driver and guide. 
A beautiful Giraffe in late afternoon sun-light.
A kind face with enormous curious eyes.

Black Wildebeest. Almost always on the run.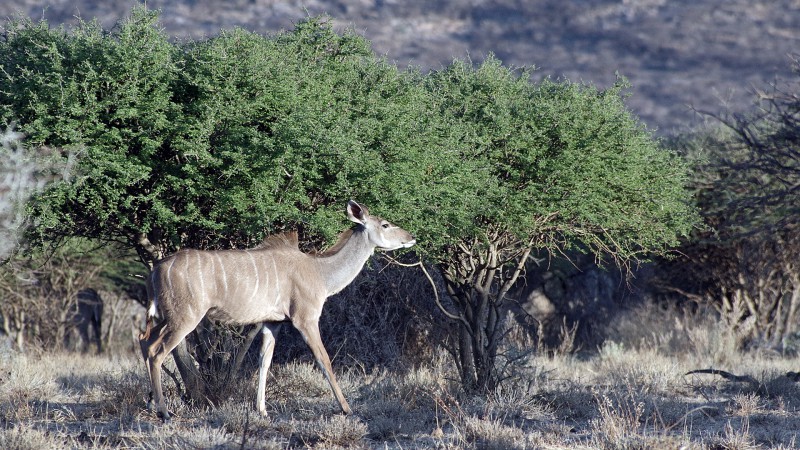 Kudu
Springbok
Tortoise. Namibia is supposed to have a lot of these and several species but I have only seen this kind and only a few times.
A vulture? It was getting dark…
…and this may be the perfect end to a late afternoon game drive?