We left Namushasha early to be in Katima Mulillo before 08:00. From there we were transported by "Tutwa Tourism & Travel"…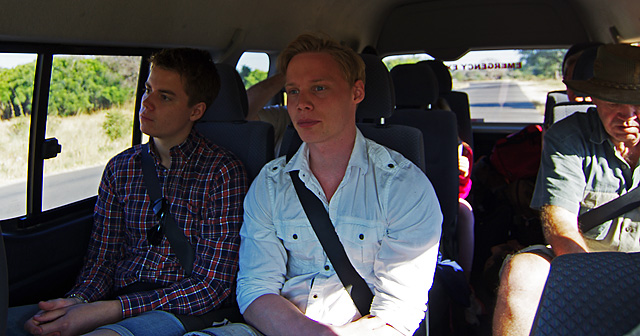 …in a Toyota bus with room for us all. We headed for the border passage at Ngoma…
…where we had our first of many experiences of how complicated it can be going from one country to another when you are not flying. Above leaving Namibia…
…to drive over the Ngoma bridge. It looks like passing a river but it's only wetland that will become dry later in the season.
On our passing it was very beautiful. Above is from the Botswana side with a Baobab tree to the left.
Here we are in front of another huge Baobab tree.
With cattle diseases in the north of Namibia, Botswana is very cautious. The car had to pass a disinfection bath…
…and so did we.
Shortly after entering Botswana we also entered the Chobe National Park and were welcomed by a group of Zebra passing in front of us…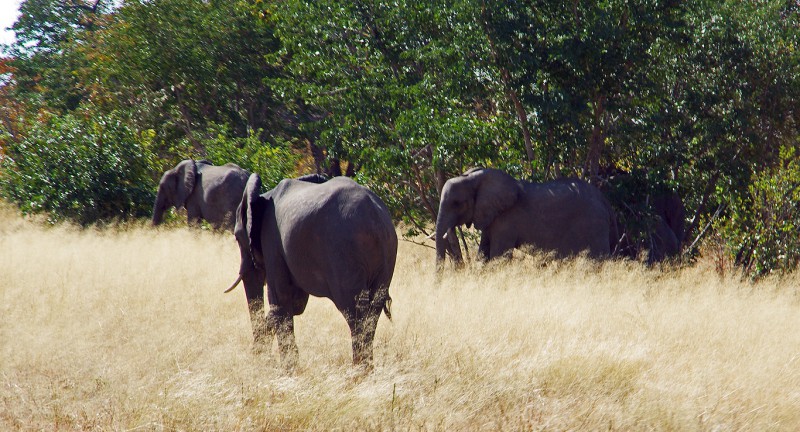 …and shortly thereafter by these Elephants.
Just before reaching Kasane we saw the Chobe river with Namibia on the other side.
We had a fantastic lunch at the Kalahari Tours, but before that they had taken us for a tour on the Chobe River…