After arriving in Kasane we got on a small boat. We were to enter Chobe National Park on the Chobe River.
We started by following the riverside looking at animals on the shore…
…like the Velvet monkey…
…or the African Fish Eagle, the national bird of Zimbabwe, Zambia and South Sudan.
We saw and heard the Blacksmith Plover, its name coming from its "cling-cling" sound; like a blacksmith hammering on his anvil.
The Monitor Lizard walks along the waterside, looking for eggs to eat. The favorite dish is a nice crocodile egg. That makes the Monitor one of few enemies to the…
…Nile Crocodile. Crocodiles come in…
…different sizes.
To the water came this beautiful Kudu bull and some Impalas.
Beautiful "White-fronted Bee-eaters" (thanks Siobhan!)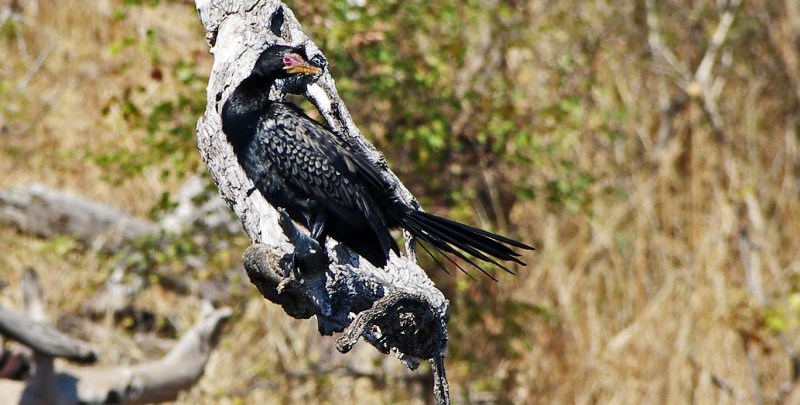 This is a Cormorant, I think.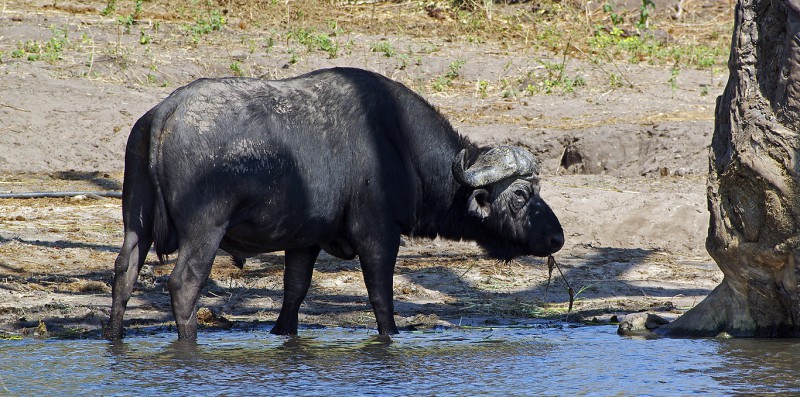 And this is definitely an African Buffalo, also called Cape Buffalo. It is notoriously unpredictable and highly dangerous to humans. That is the reason it was never domesticated, unlike its Asian counterpart, the Water Buffalo.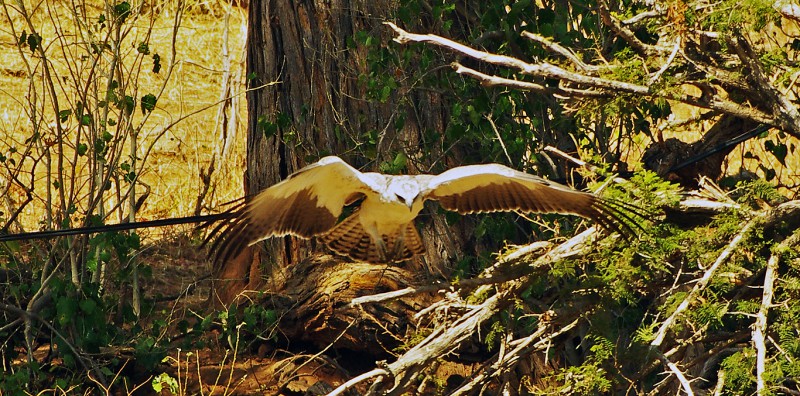 A beautiful young Osprey (thanks Marcia!), also called Fish Hawk is taking off.


This is the African Darter. It is called "darter" because it uses its bill like a dart to catch fish. Unlike many other waterbirds the feathers of the African Darter do not contain any oil and are therefore not waterproof. The advantage is that the Darter is a very competent diver. The disadvantage is that the feathers gets waterlogged. That is why it sits like it does on the picture – with wings spread to dry in the sun.
A beautiful African Harrier Hawk.
Again the African Buffalo. It really looks mean and you should trust that look.
I think these are Yellowbilled Stork?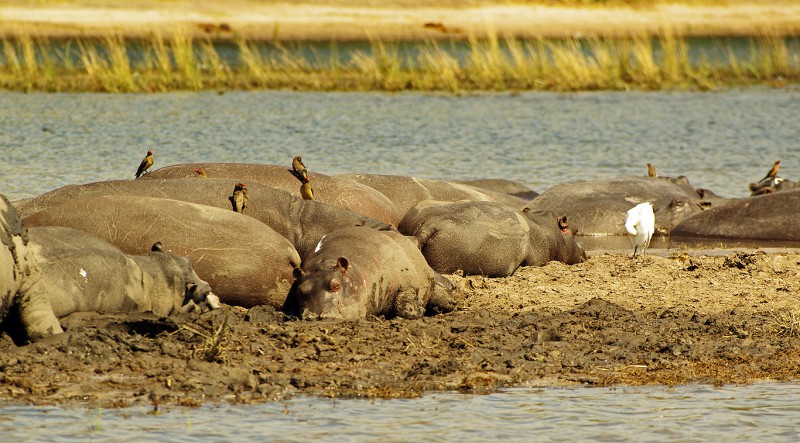 Hippopotamus. Hippo is the third largest land mammal, after the elephant and the rhinoceros. There closest relative among animals are whales! They are here accompanied by Oxpeckers. They feed on insects and parasites on the skin of the Hippos. Our "captain" was very clear on one thing – the Hippos are the only animals on the river he does not come close to. They can be most aggressive and dangerous.
And we were quite happy to look at hippo from a safe distance.

This huge crocodile also looked quite dangerous. But we did get close…

…and you could see in his eyes that he would take the chance if he got it.


The boat cruise on Chobe River was one of the real highlights of our trip to the north-east…
… and we also saw elephants. More on that in the next post…