Day 3 started with a lovely breakfast at Tambuti lodge. The garden is used to produce some nice local jams and juices. A nice start of the day…
…under the banana tree.
From the lodge through the multi-coloured and rather busy center of Rundu…
…and out on the B8 with all its small villages…
…and cattle, just wandering around…
…or pulling a sleigh full of building materials. On the border between the Kavango and Caprivi regions lies Divundu and shortly after that we found a small track into the bushes on the right-hand side.
It lead us to a small view-point overlooking the "Popa Falls".
"The Popa Falls" are more "rapids" than an actual waterfall. Here the Kavango River drops some 4 meters as it passes a rocky part in small steps.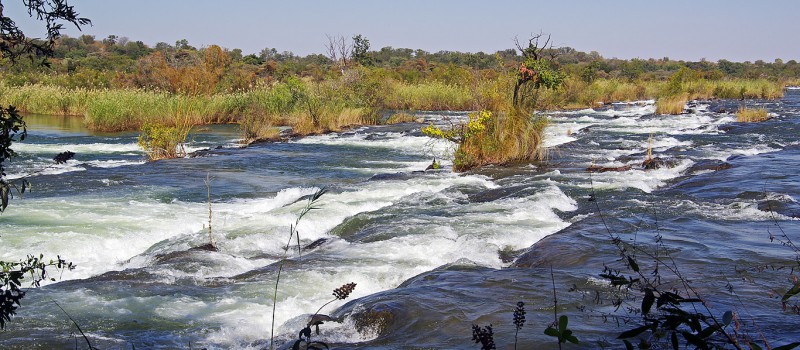 All in all it is quite a pretty sight.
The Popa Falls is also the beginning of what later will be the big Kavango Delta in Botswana.
Back on the road we were frequently warned of different kinds of wild life…
…and we actually saw elephants on a few occasions.
We reached our destination – the nice Gondwana Lodge; Namushasha – in time to watch another beautiful sunset.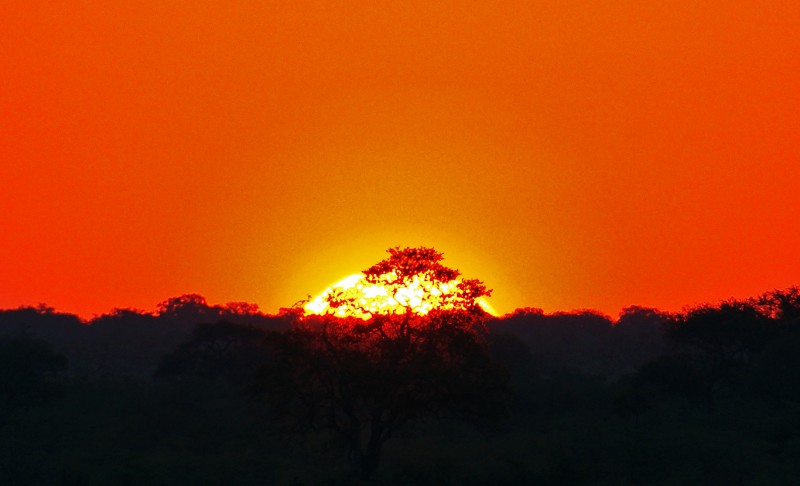 Namushasha is located on the eastern bank of the Kwando River, 24 km south of Kongola. We heard the Hippo's on the other side but could not see them.
Not a bad place for a sun-downer…
…and a tasty dinner to end the third day on our adventure to the north-east.