A whole day at Ovisume!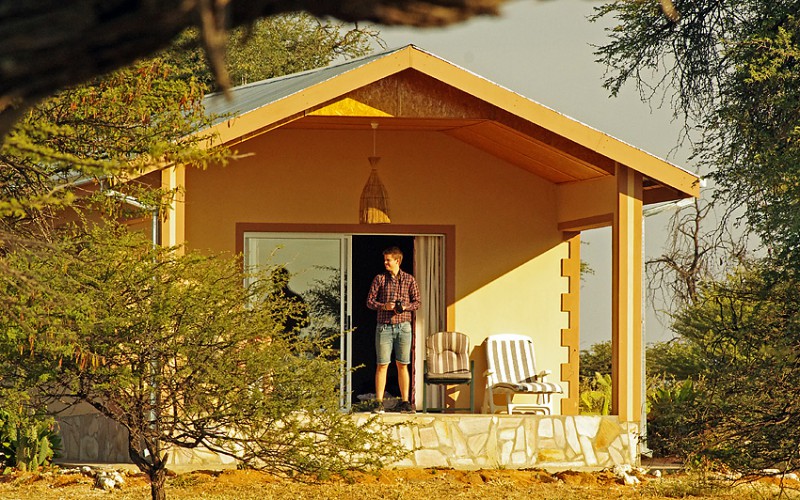 We woke up after a good nights sleep.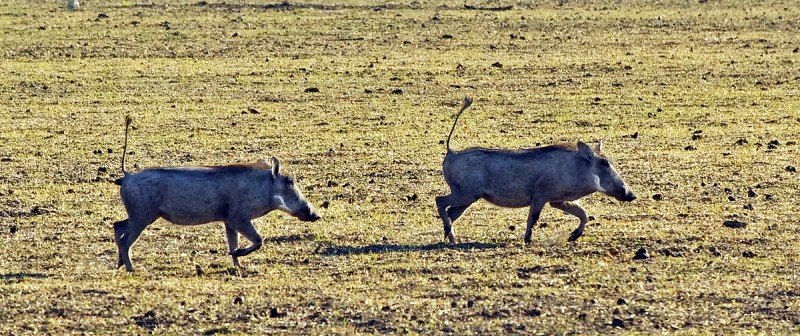 Warthogs…
…a Hornbill…
… a Crimson-breasted Shrike (thanks Kjell!)…
…and a lazy breakfast before leaving for game "hunting".

Here is a Kudu cow and a bull…
…and here is a vulture gathering…
…with at least two different types?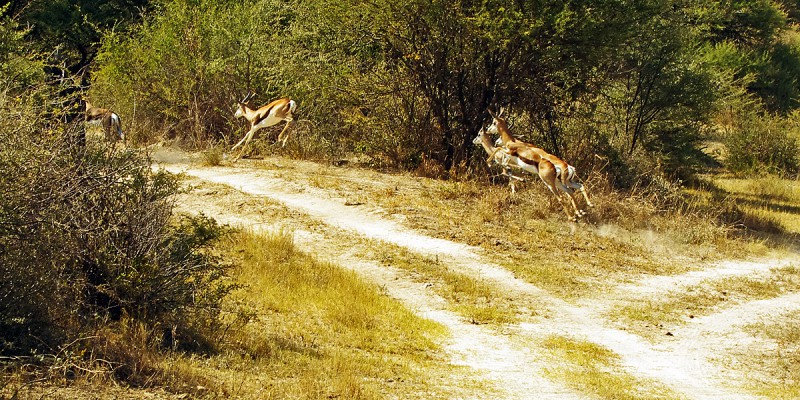 Springbok…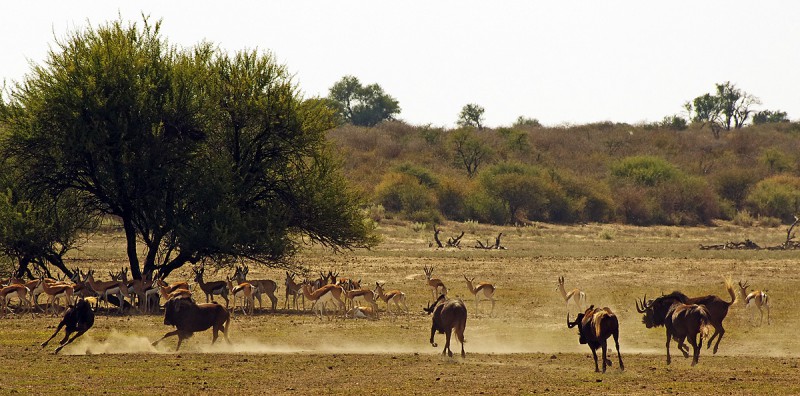 …and the clowns of the savannah – Black Wildebeest. 
Curious Springbok…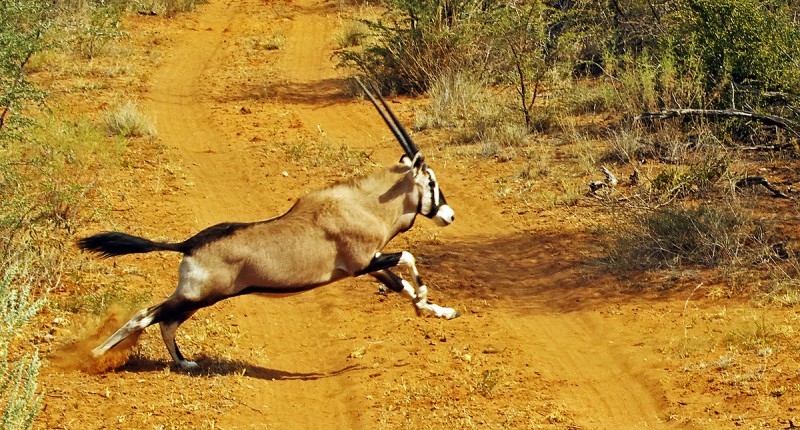 …an Oryx…
…and Mama Giraffe with her youngster.
Another youngster, now with a large and ageing bull.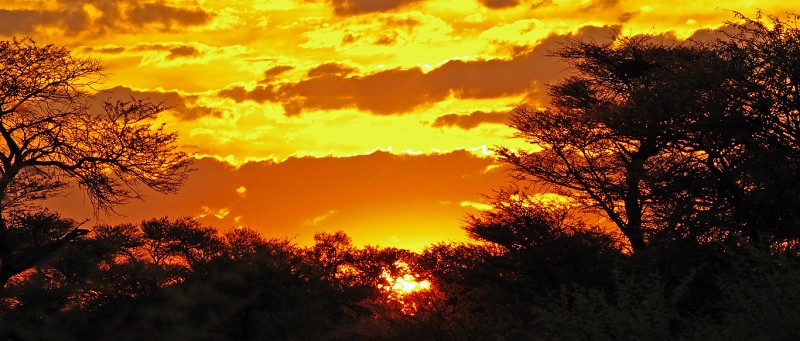 All good things come to an end however…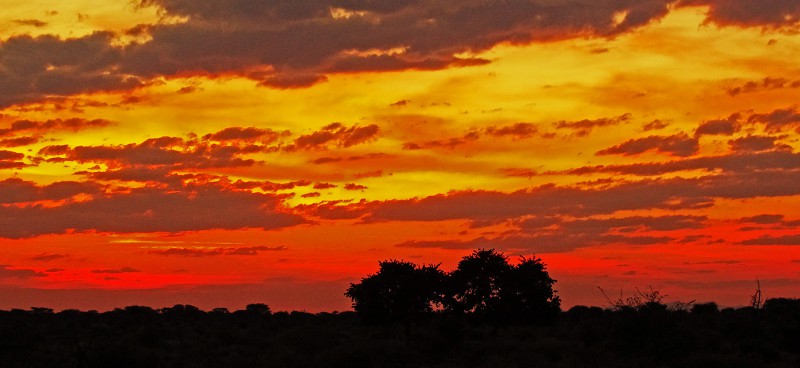 …and so did this day…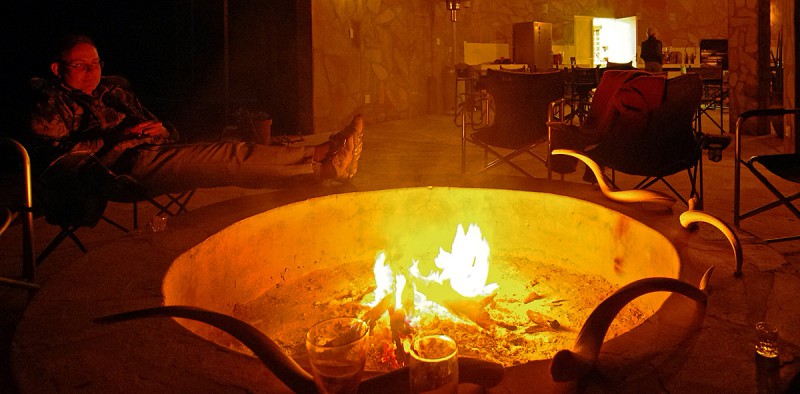 …with another talk around the fire side ending Day 8 with only one more to go.