It was our last of nine days travelling. Me and Marie went up real early.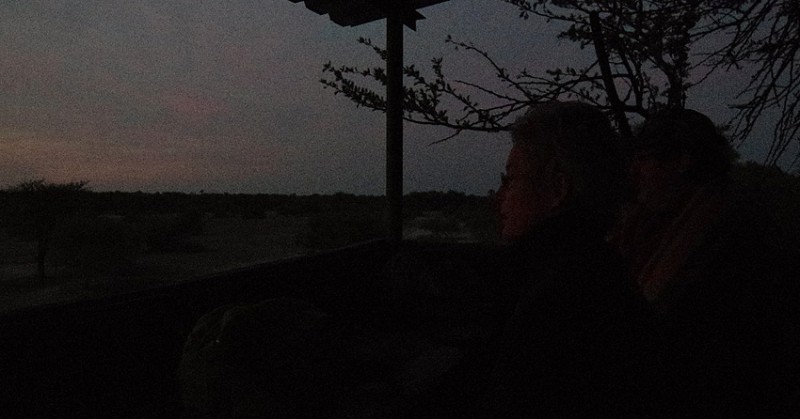 In the dark we climbed a "hunters tower". 
With a waterhole in front of us we had hopes of seeing animal coming to drink in the early morning.
Far away Springboks…
…and the sun rose…
…as the Guineafowls came to drink.
A young kudu passed by looking for its mother…
…and we heard more than we saw birds.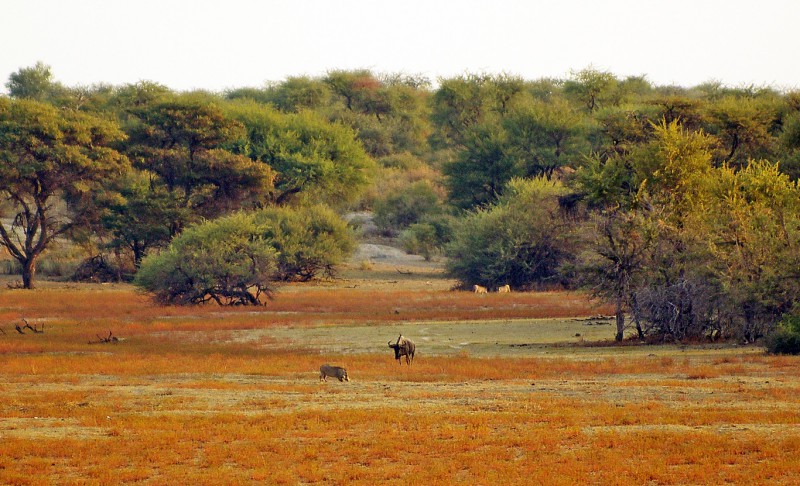 Far away a wildebeest…
…slowly approaching. A big, beautiful Blue Wildebeest bull. But very careful…
…torn between his thirst and a feeling that everything was not OK. It was a very calm morning and the smell from us was probably there, not strong but enough for him to hesitate.
A black wildebeest cow with its calf was less hesitant and continued for a quick stop by the water before leaving again.
But the bull stayed at some distance…
…until apparently making his final decision.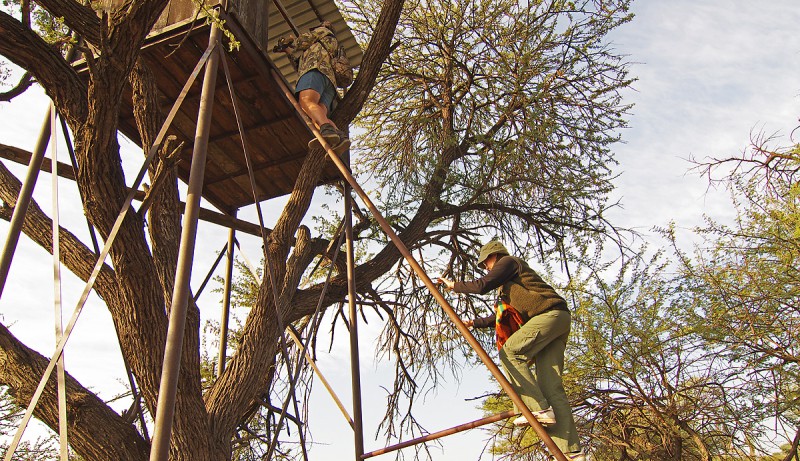 So we returned down the ladder after an almost uneventful and still very interesting morning. It was time for breakfast, packing and the last drive to Windhoek to end nine wonderful days in the north-east.