Day 7 on our trip to the north-east was just a travel day. We were going from Rundu to the farm Ovisume southeast of Grootfontein. I went up early and took a walk down to the Kavango River.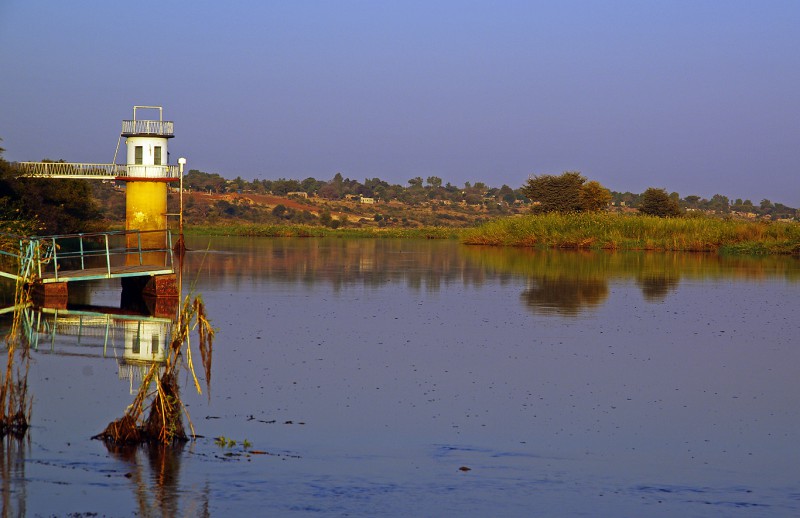 Mornings are almost always a good time of the day for a walk…

…but I was not alone. These men were fetching water from the river.
After breakfast and packing we went into the market place in Rundu. Lots of handmade tools…
…beautiful baskets…
…and weapons! We did some shopping and then started our journey…
…with lots of interesting encounters…
…and road-side shops. Yes we bought one of these. 
Reaching Ovisume we were greeted by these Oryx…
…and a beautiful sunset. 
A braii to make a dinner…
…and after dinner some story-telling around the fireside.
Ovisume is a very nice place to be. Looking south and you can see the "southern Cross" in the sky…