There were three gates into the old DCA area.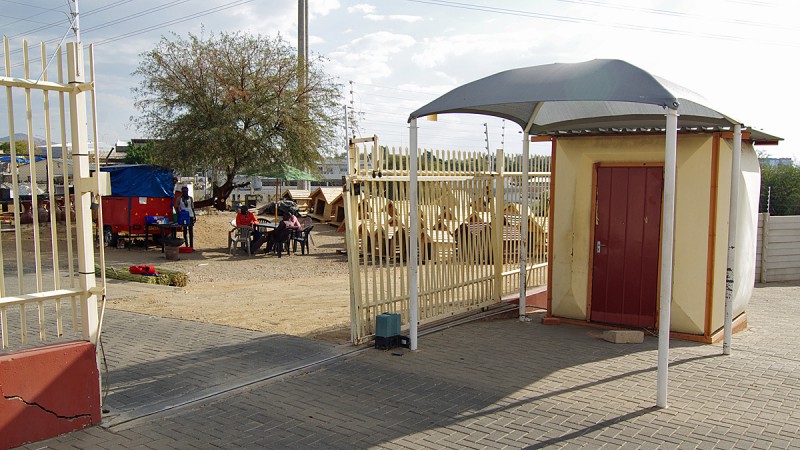 During my time here only the one seen above was used. I remember when a company checked the entrance and I remember one of the guards.
Johanna was studying IT but had no computer until she got one from Ben. She was very happy!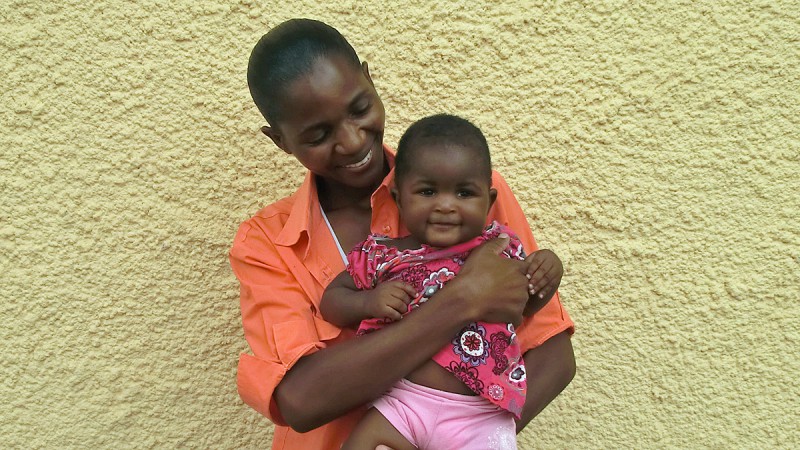 We did not see Johanna for a long time but then she came for a visit. With this pretty baby!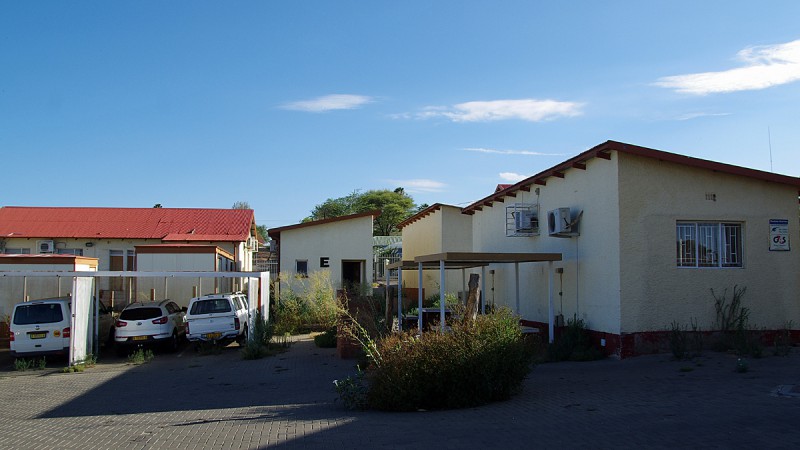 Very close to the gate was a small car park. To the right a building with offices for Flight Operations and in between…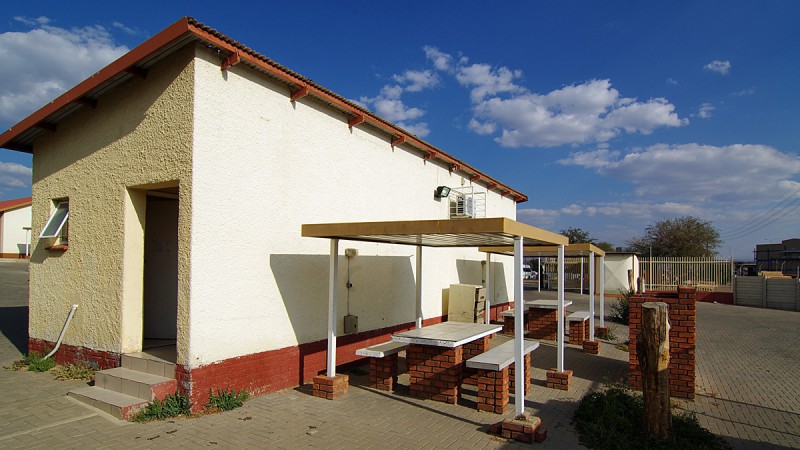 …this convenient party area. We had a few parties here. Tables and benches, a braai and a small area big enough for dance. What more do you need?
Sunset, friends and a drink…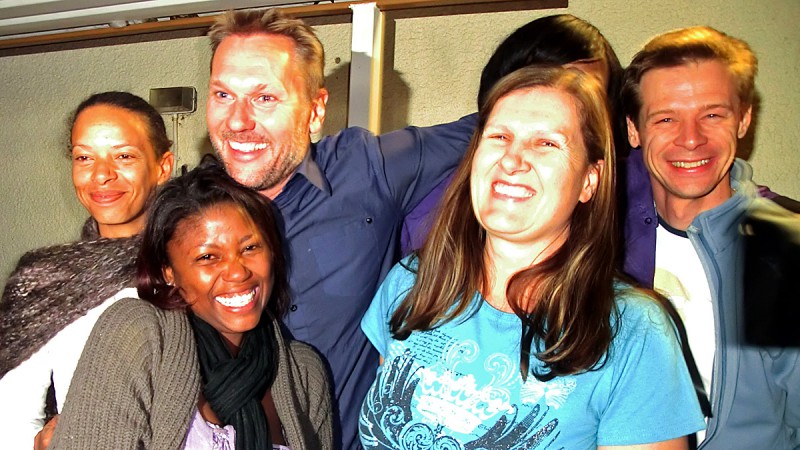 …will go a long way!
At the end the area became quite overgrown and we never got around to that final party. Now it is too late…