We stayed on the NWR-lodge in Terrace Bay. Not that you have many options…
The lodge is just next to the beach. Buildings are rather run-down but food is good and staff very nice. I woke up just at sun-rise and went down to watch the sea…
The low sun was nice with the waves and the wind…
…and after a while the girls joined me…
…for some time until it was breakfast time.
You are allowed to write on the walls and it seems most guest use the opportunity…
…and Saga and Hanna found a free spot in a corner. Look for it if you go here.

We headed south (where else?) and had a long drive ahead. Soon we came back to that strange desert oasis…
…with all the antilopes that seem content with this small area for food and water.
It is amazing how life is always taking use of every opportunity of survival…
…even in an area like the Skeleton Coast. You got to be really tough to survive here…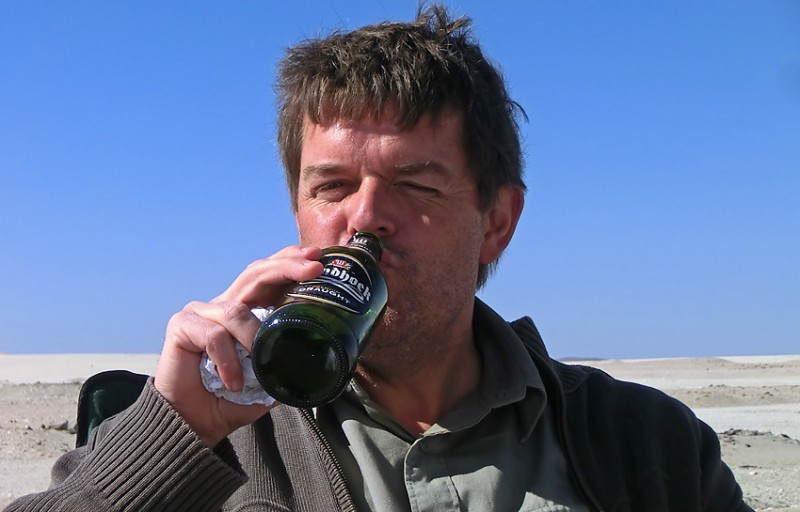 …and of course a beer makes surviving so much easier!
On our way along the coast we did find some things worth a photo or two but to see that you will have to come back…