After passing the Ugab river bed you come to the end of the Skeleton Coast Park.

We were a bit disappointed because we only saw one ship wreck all that way from Terrace Bay to the gate…
…but only a few kilometers south of the gate we turned off towards the beach…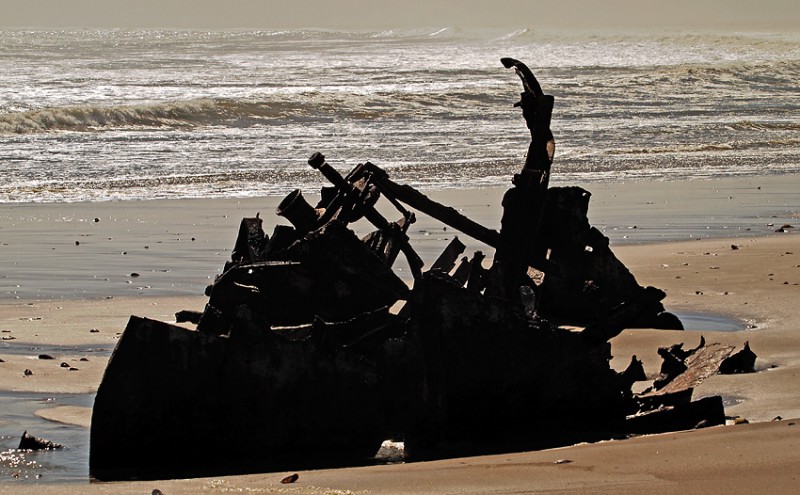 …for another wreck.

This is the wreck of "Winston"…
…an East German trawler of 180 tons…
…that got caught in heavy fog on 17 October 1970…
…just a few kilometers south of the Ugab river mouth.
She went on a ground some distance off shore…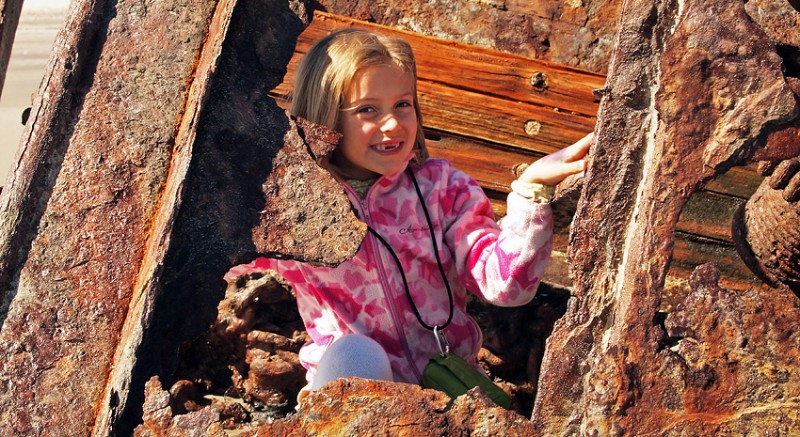 …and was laying there for many years as a well-known landmark…
…until the sea broke her down…
…and washed parts of her ashore.
So our visit to the Skeleton Coast finally rewarded us with two findings of ship wrecks…