Continuing south after the "Desert wreck" we soon found another wreck. A sandy road led to the beach…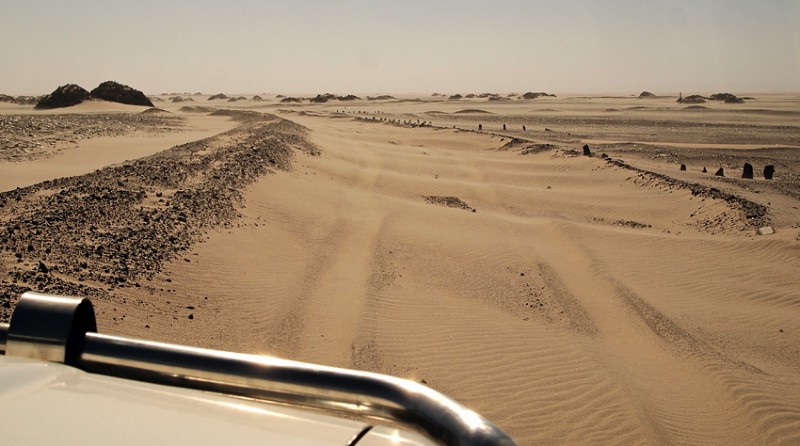 …where we parked the car…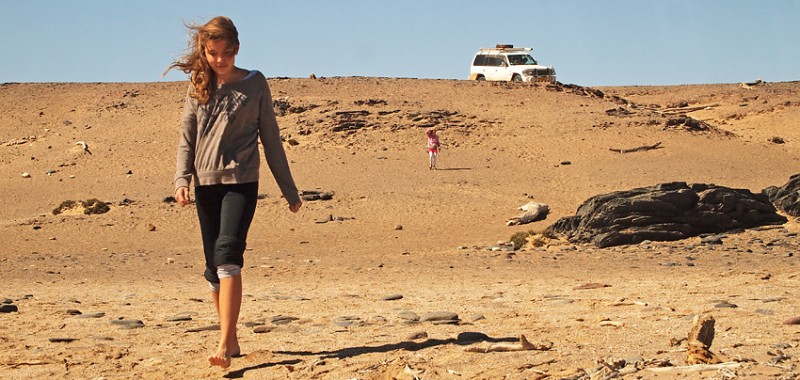 …for a walk to the Atlantic ocean and…

…one of those shipwrecks that are what you expect to see on the Skeleton coast. But there are not so many left. Wind and water take their toll.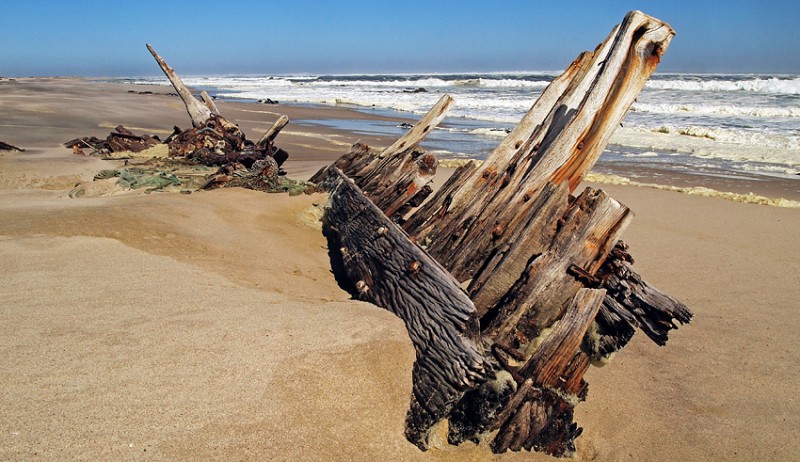 This is the remains of the "South West Seal", a 90 ton South African fishing vessel…
…that caught fire and then was beached here in 1976.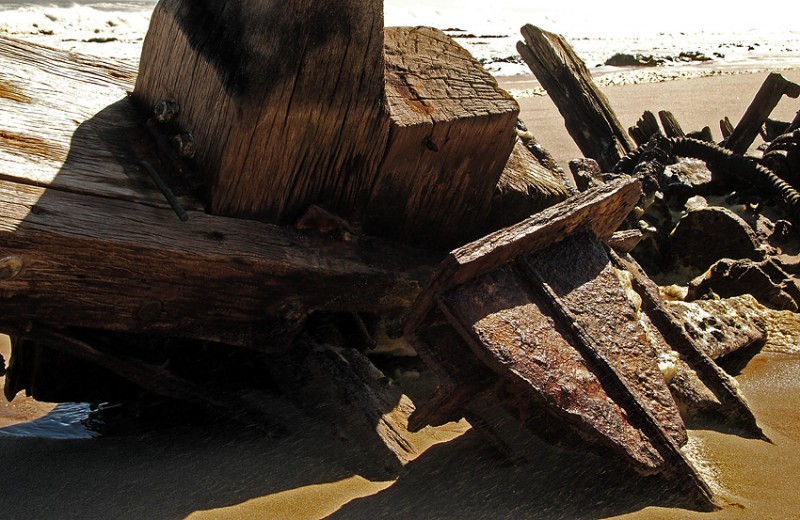 After close to 40 years not much is left…
…but it is enough for taking photos…