At the eastern part of the Spitzkoppe area is something called "Bushman's Paradise".
To reach it you have to climb up a rather steep path but it's made easier by a chain.
Once up you are rewarded by fantastic views over the Namib desert.
Girls – don't fall down!
And Hanna – You are not supposed to push that down either!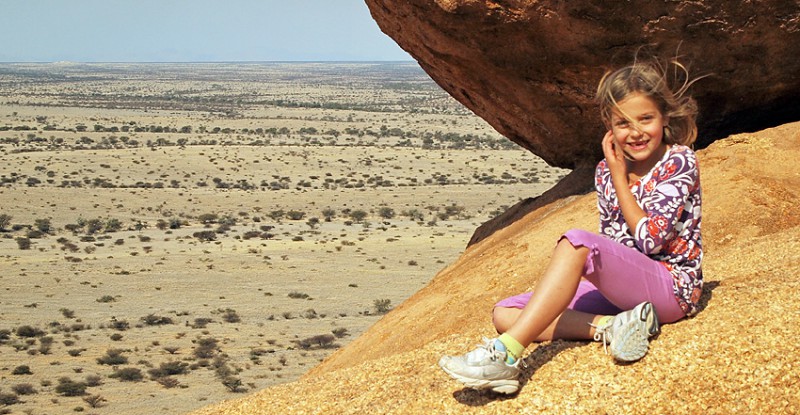 But I admit – it would have been cool…
We found a very large cave…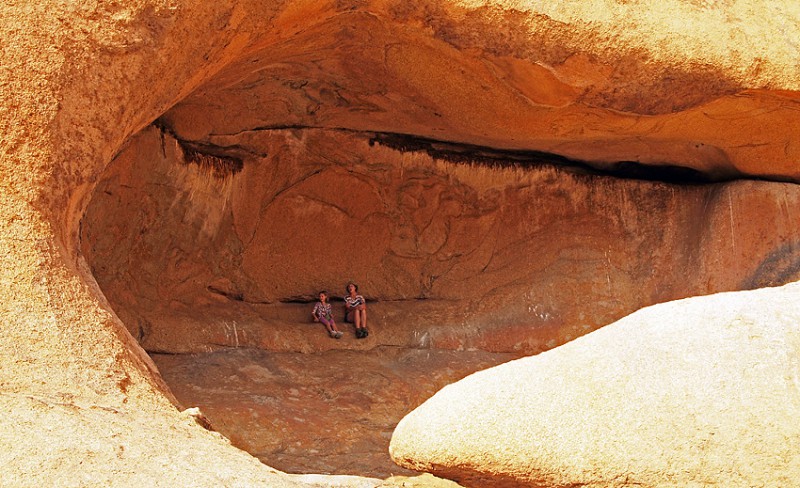 …and from it you could shout with magnificent echoes, …choes, …oes, …es…
But the reason this place is called "Bushman's Paradise" is that here is a big granit wall with bushman paintings. They have been here for a long time, between 4000 and 2000 years. Well preserved until…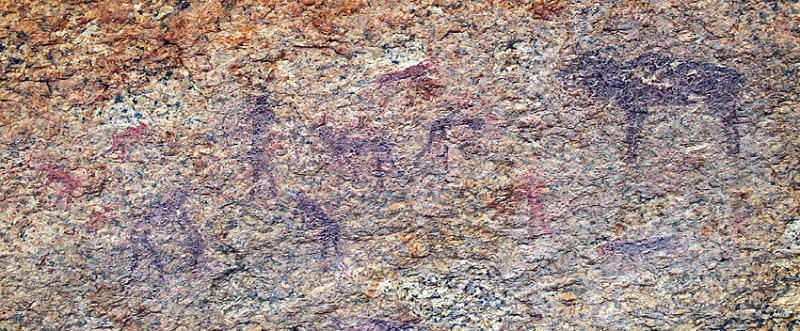 …the white man came. Now thousands of tourists have been here – touching and throwing water at them to get nice shining pictures. These paintings have deteriorated more during the last 50 years than during the 500 years before that.
There have been many theories about the meaning of these paintings. Today most seem to agree on that they are paintings showing experiences of trance dances – for healing and other purposes. In the trance dance there was a feeling of being tranformed into animals. The dances could also release powers that could be used for healing. These powers came rising along the spine which makes me think of kundalini yoga that has the same belief. In bushman paintings of animals (transformed humans) the back line of the animal is often very accurate.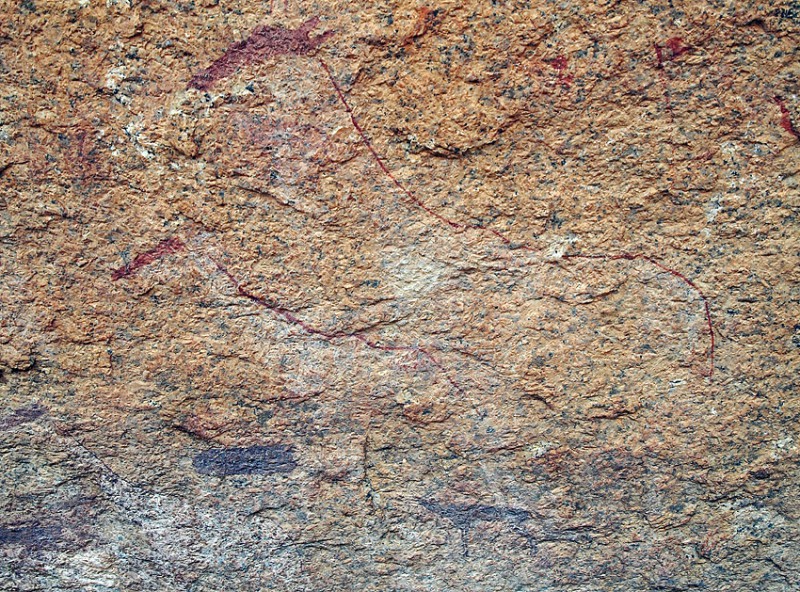 So I found this painting of giraffes so interesting. The paintings have faded but the back line is very distinct.
We were happy with our visit to "Bushman's Paradise" as we again climbed down along the chain to continue to our next stop at Spitzkoppe…