We entered the Spitzkoppe area from the north and found a small track leading around the mountains with beautiful views…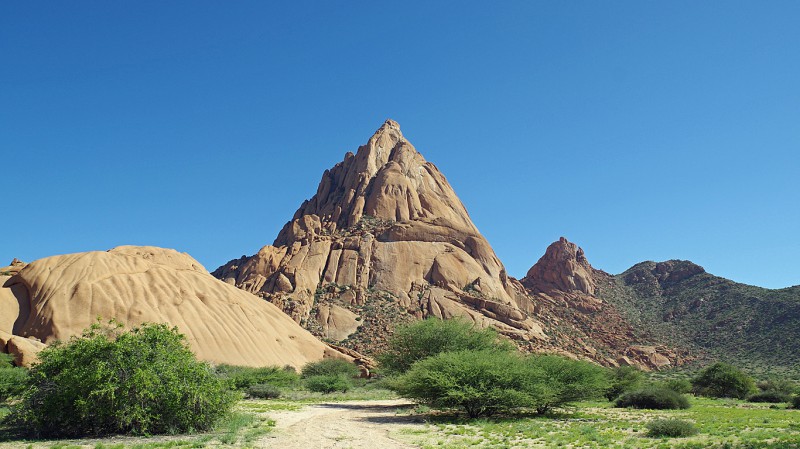 …like this of the Spitzkoppe itself, the "Matterhorn of Namibia".

Coming around to the south side we visited the "Natural Bridge"…
…with more beauty…
…for Marie, Hanna and myself. (Photographer: Tim Bull)
Then we quickly got the tents in order, Tim's and Jude's in the front and ours in the background…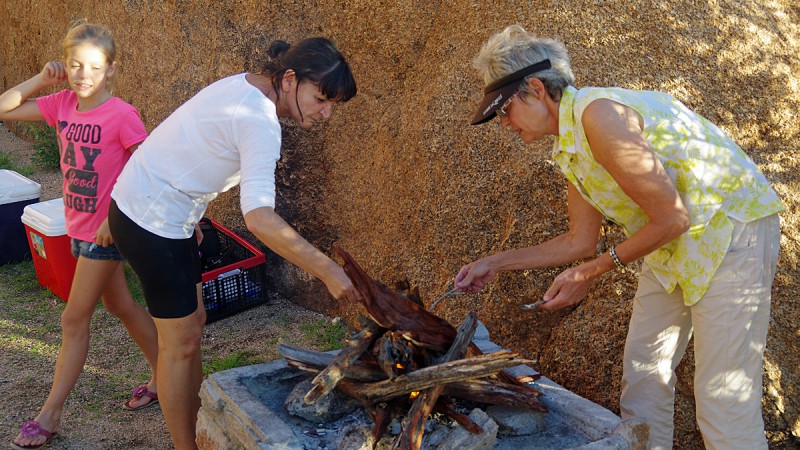 …Hanna, Maria and Marie is quickly starting the fire…
…cause the sun is on its way down…
…and that can't be missed!
It is a magic moment…
…and if you are a "spiderman" like Tim you can climb high up and see it again. 
Even Hanna took a walk…
…as did Maria.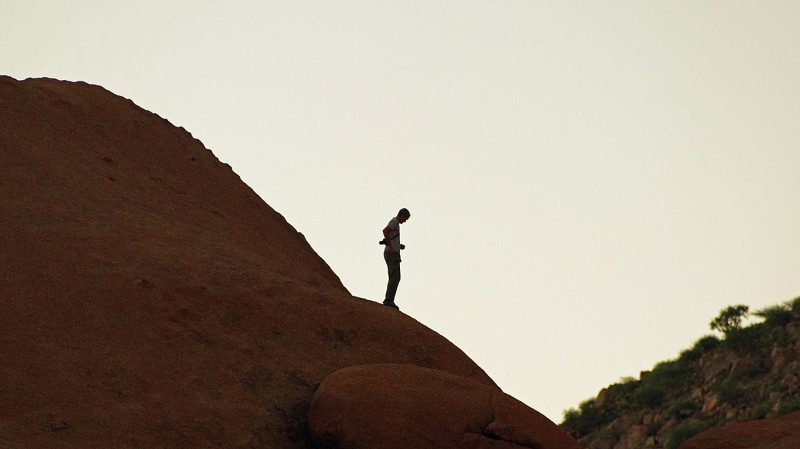 But it was time to return…

…as the last rays of sun coloured the mountains red.
We prepared our meal; Maria, Hanna and Jude with Tim at their tent.
Magnificent camping spot, good food and wine and excellent companion – Maria, Hanna and Marie.
It would be hard to complain so we just leaned back and enjoyed…
…the heavenly entertainment…
…and nice fire-place stories; Tim, Marie and Hanna…
…as the sky became more and more "out of earth".
A Milky Way you can watch for hours…
…until it is finally time to say good night!