Bethanie is one of the oldest settlements in Namibia. 
The church is from 1859…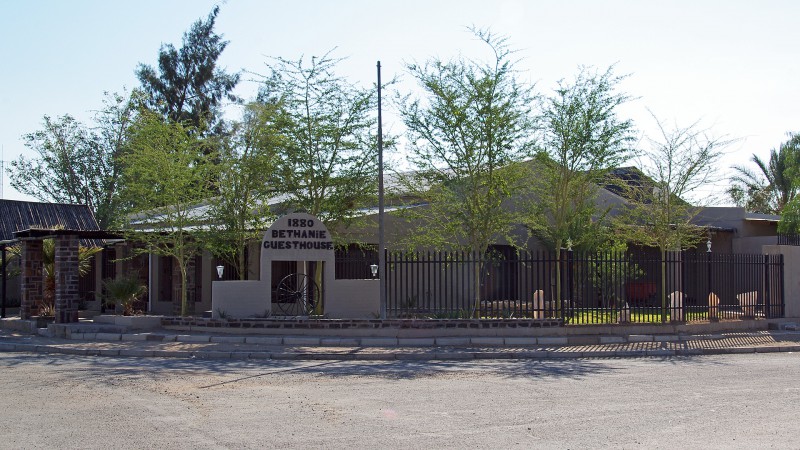 …and the Bethanie Guesthouse is from 1880. Here we had a good night's sleep…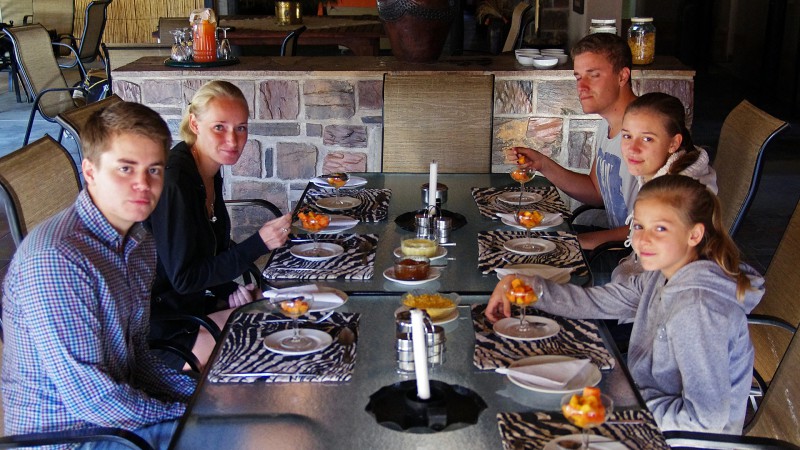 …and breakfast before leaving…


…for a drive to Keetmanshoop where we bought two new tyres!
From Keetmanshoop we drove the B4 and then turned left on D845 where we passed the Naute Dam that supplies Keetmanshoop with water. Below the dam is an irrigation
project where date palms and grapes are cultivated. After D845 we turned left on C12 and right on D601 until we reached the Richtersveld National Park and continued to the view point for Fish River Canyon.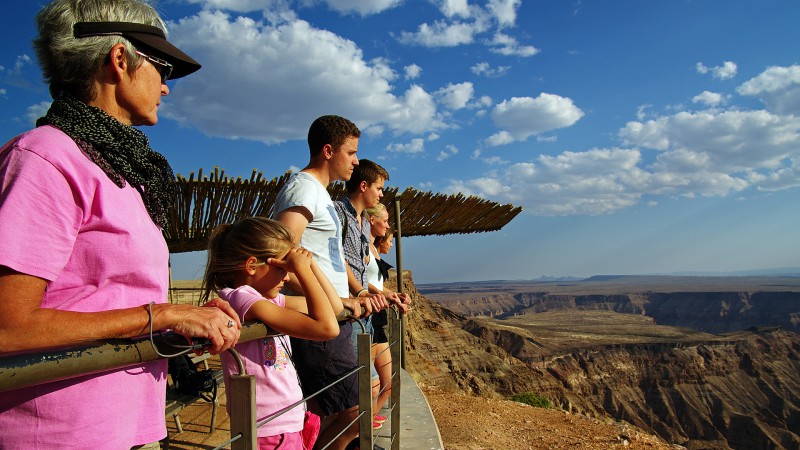 From this point you have an…
…excellent view…
…over the Fish River Canyon…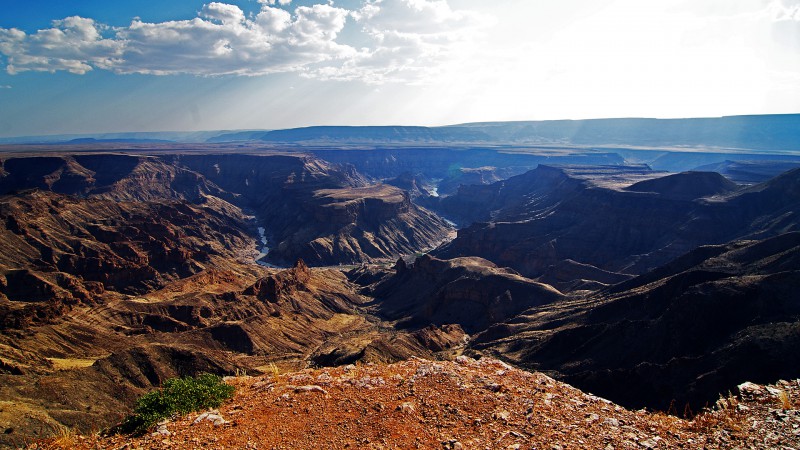 …second largest Canyon in the world.
Enjoying the view were Marie, Saga, Hanna, Amanda, Dan and Björn.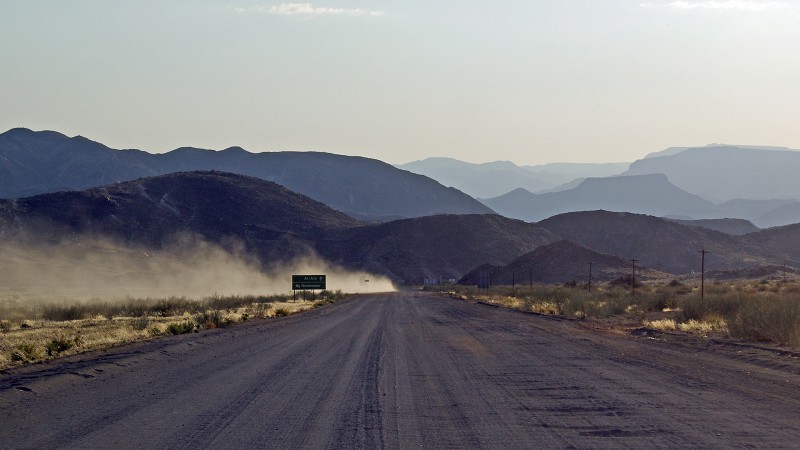 Afterwards we continued further south and downhill to…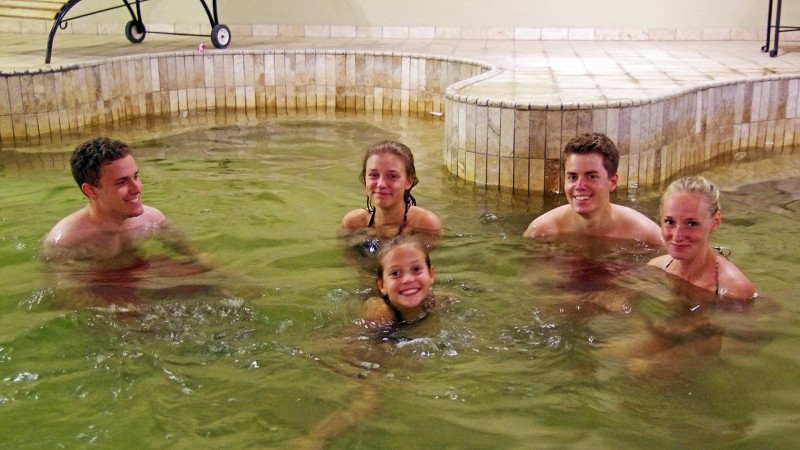 …Ai-Ais where NWR is running a big lodge and where hot springs…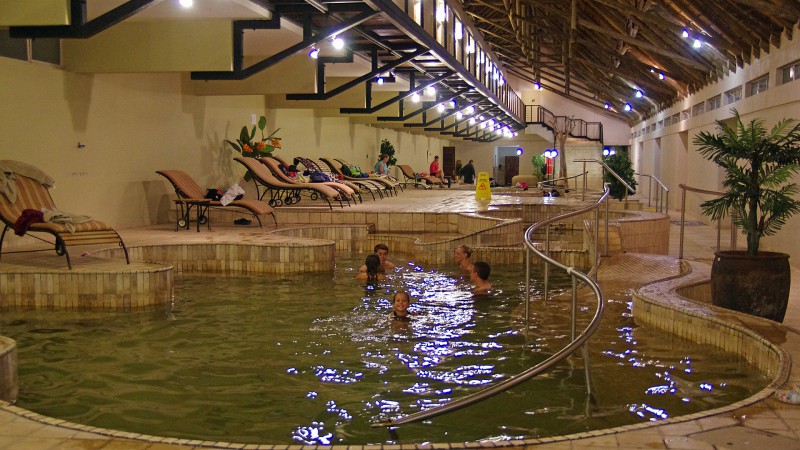 … provide warm water for the indoor pools.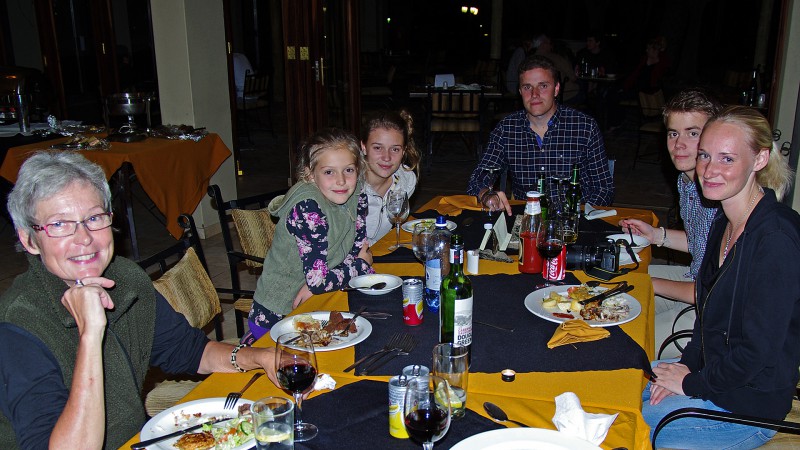 A long but nice day and we even managed to get some food!