Up with the sun…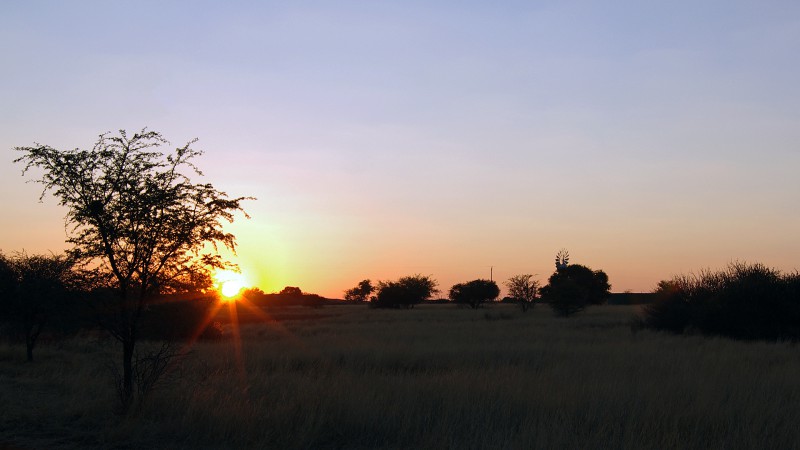 …to meet a bitter cold morning!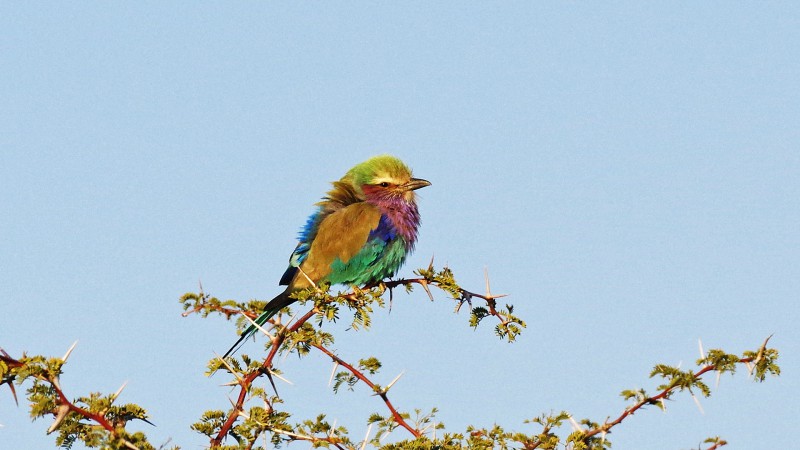 I think this Lilac-breasted Roller agreed. Brrr…
Bagatelle ranch is located in an area with long parallell red sand dunes and in the "valleys" between them is Bushman and Silk grass. Above an Oryx/Gemsbok…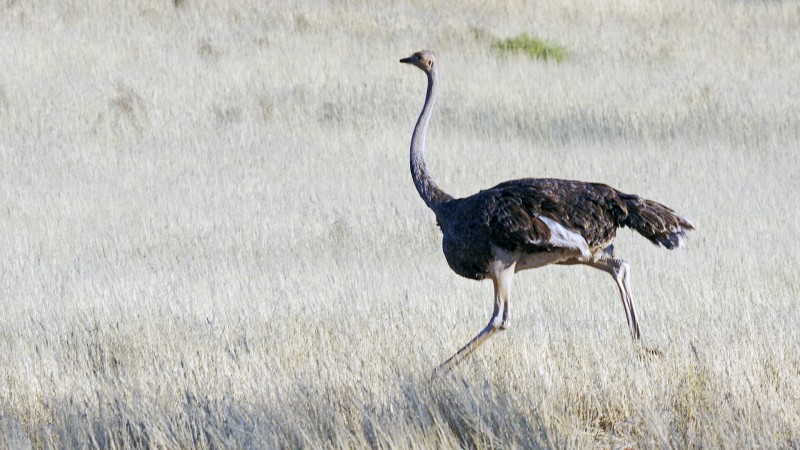 …a female Ostrich…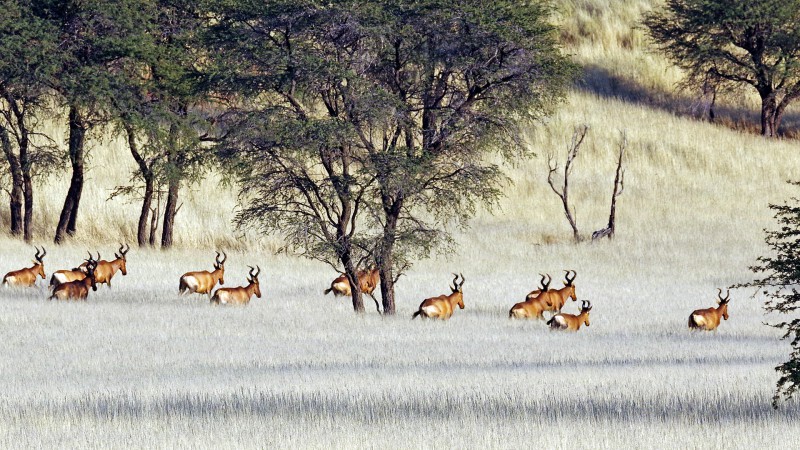 …a herd of fast-running Red Hartebeast…
…and above a beautiful couple of Secretary Birds.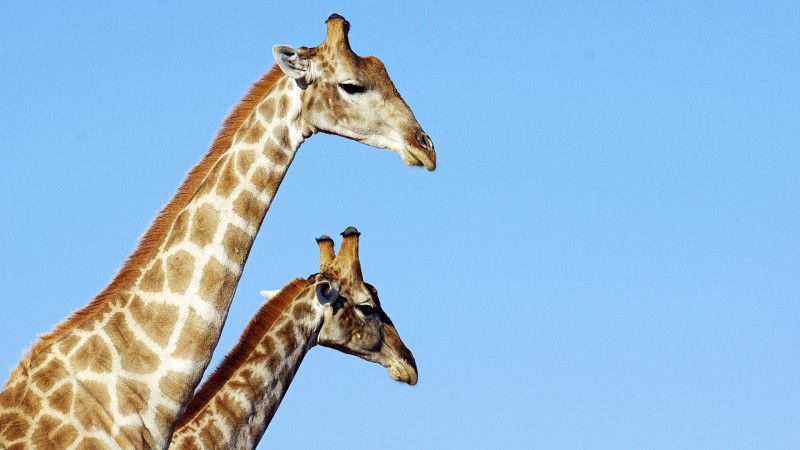 There are only six giraffes in the area and we were happy when we found them.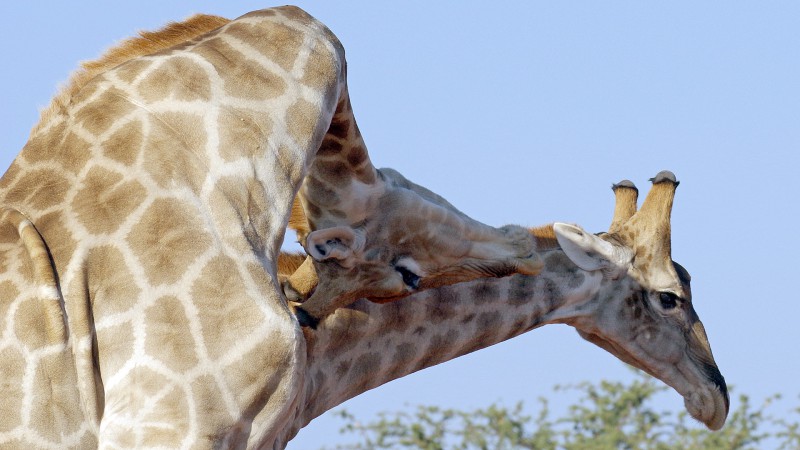 Two males fighting with long and strong necks.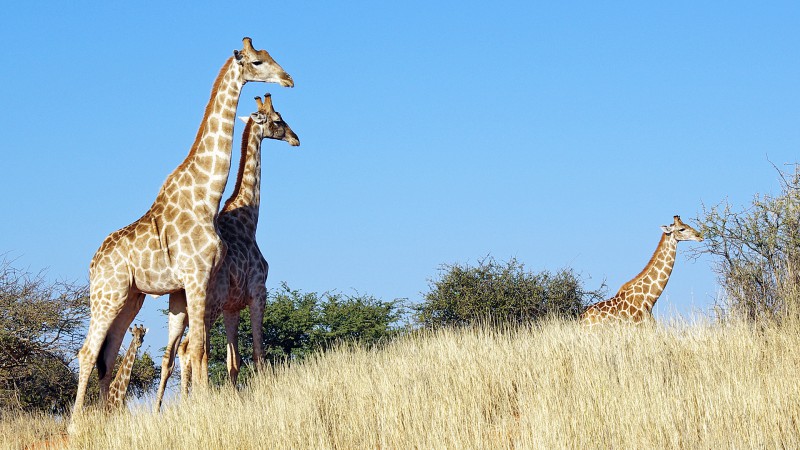 You can never see to many of these fantastic animals.
Springbok in the dry grass…
…and a picture showing the red Kalahari dunes and a grass valley.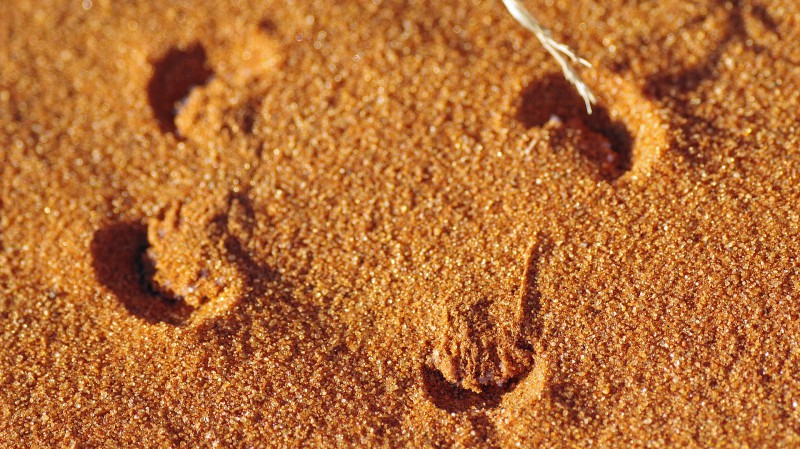 Guess what "track" this is!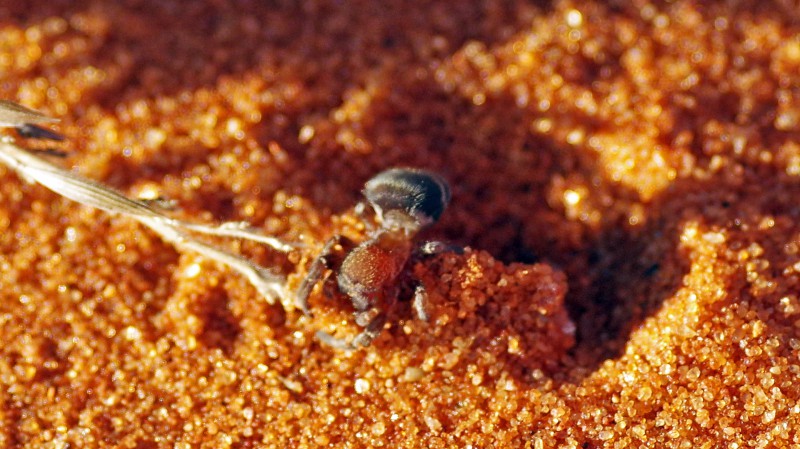 It's a spider trap!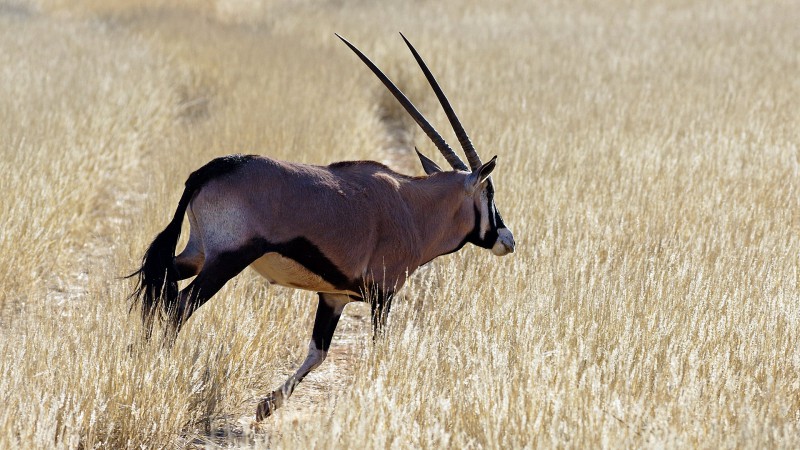 Running Oryx…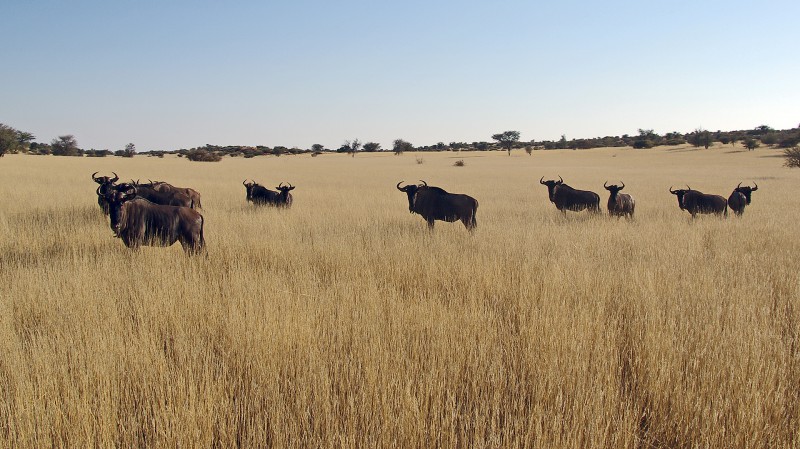 …and a herd of Blue Wildebeest.
More Oryx…
…and more Blue Wildebeest.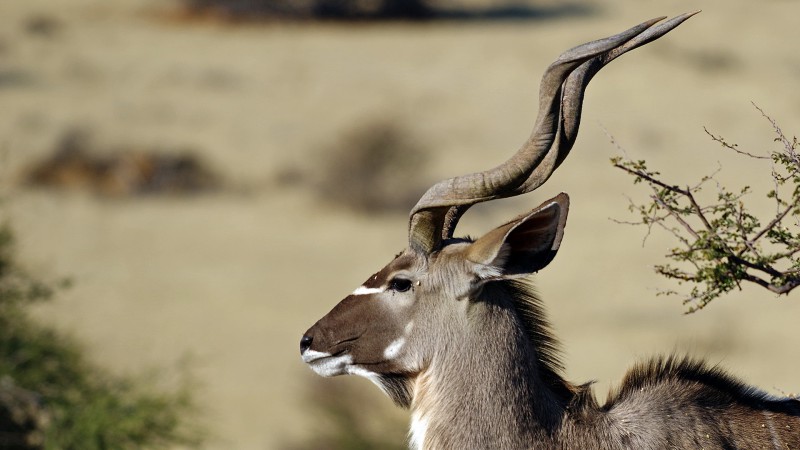 A Kudu bull will be the final picture from this good game drive.