We  – I, Marie, Saga and Hanna – were convinced that we could try horseriding without previous experience, so…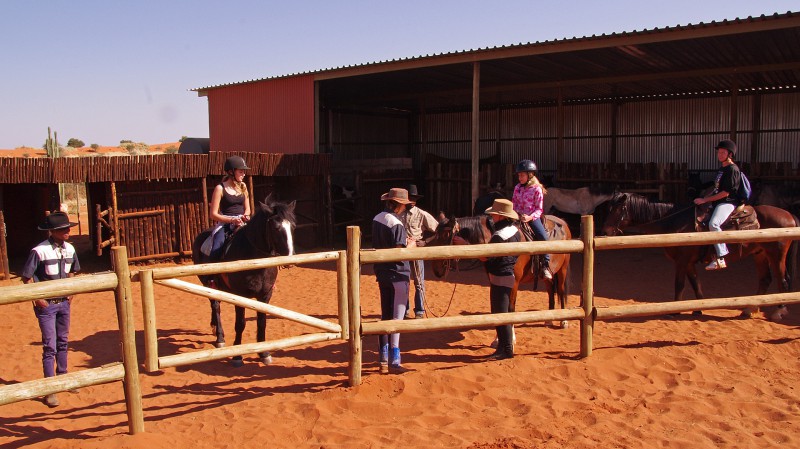 …after a 3-minute lesson we were ready to go…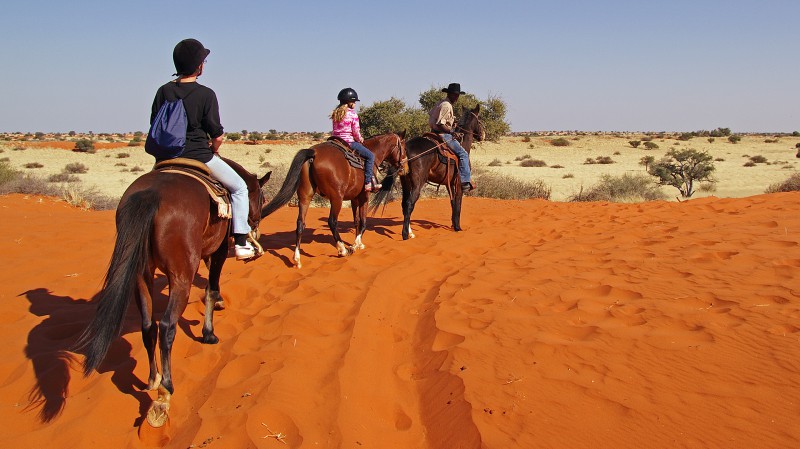 …out into the Kalahari dunes.
We passed Björn, Dan and Amanda. They were on their feet with San (Bushmen) guides.

Looks fairly controlled?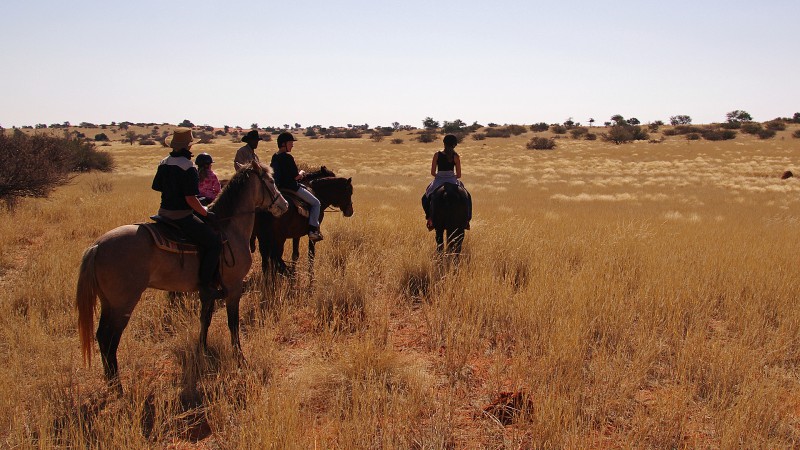 It was actually very, very nice seeing this piece of nature from the horseback…
…and Hanna enjoyed it a lot!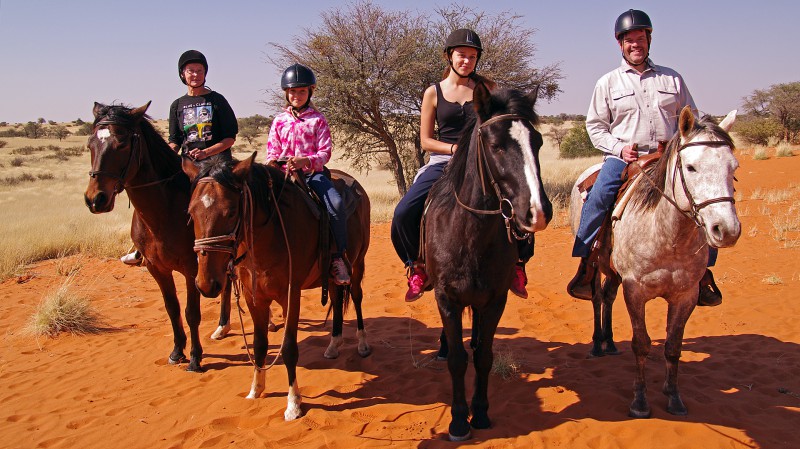 The family on horses.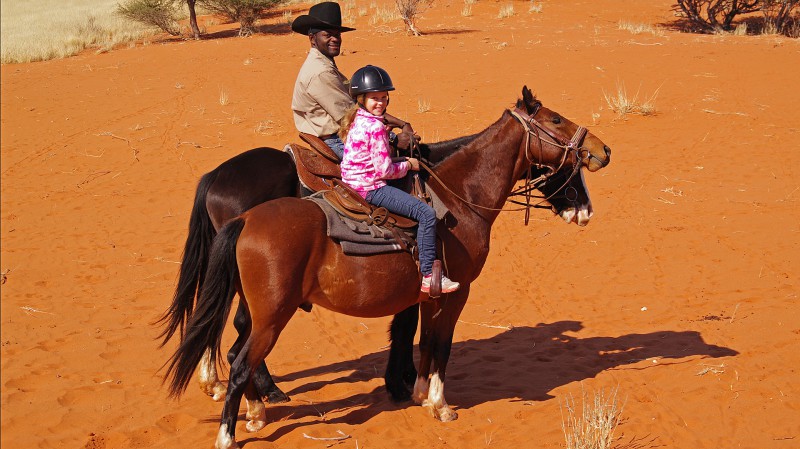 Hanna and her cowboy.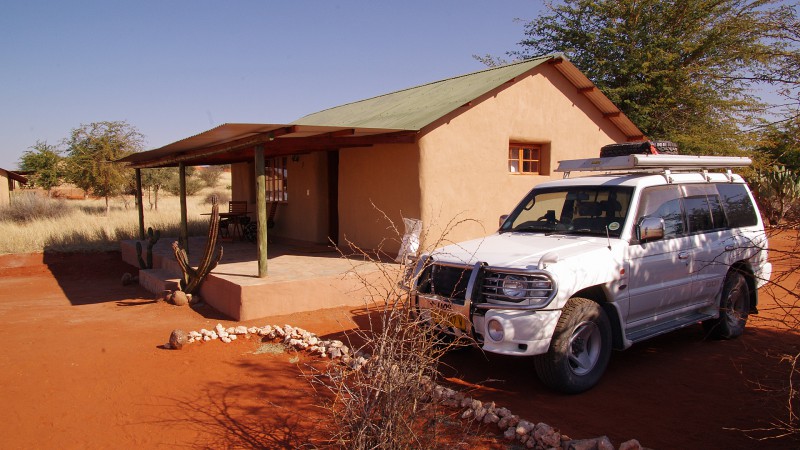 It was time to leave lovely Bagatelle and our five days on the southern roads of Namibia. Fun and exciting and I do believe we will see Bagatelle again!