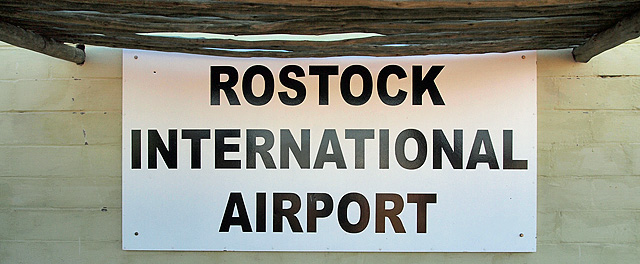 It´s Saturday. Lets move down to the airport.
The Rostock Ritz as well as the airport is owned by "Kücki" who ran a successful seafood restaurant in Swakopmund but decided to divert into the desert. The house above – "the Castle" – is his home and oversees the airport where Kücki has his Cherokee Six.

It is competition day at the airport. There was a morning briefing and the tasks for the day were handed out.
Time for flight planning…
Maps, and GPS:es and a lot of thinking about those strange questions that were to be answered during the X-country part.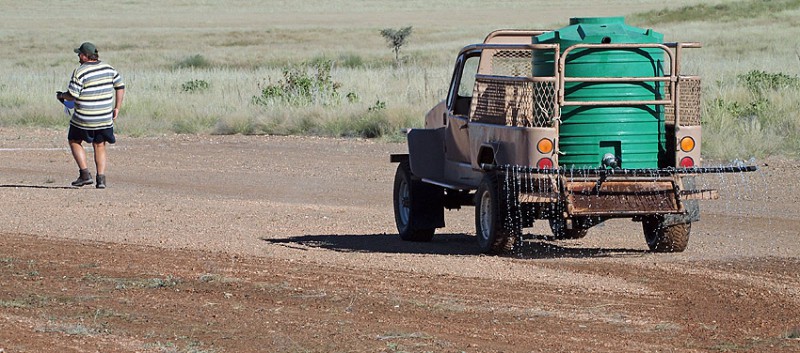 Some water to prepare the very dry runway.

And it´s time to run up the engine…
"Tower" is manned by Hilko and Jackie and they are ready…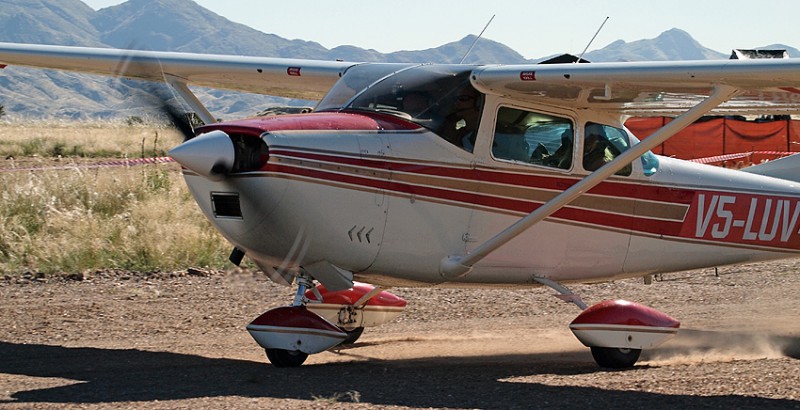 Brakes off. Full power!
ICAO is checking that the correct take-off-time is entered.

Off we go for waypoint 1.

As the day continued more guests arrived. This is what someone had in mind when he said "the difference between man and boy…
…is the prize of his TOY!"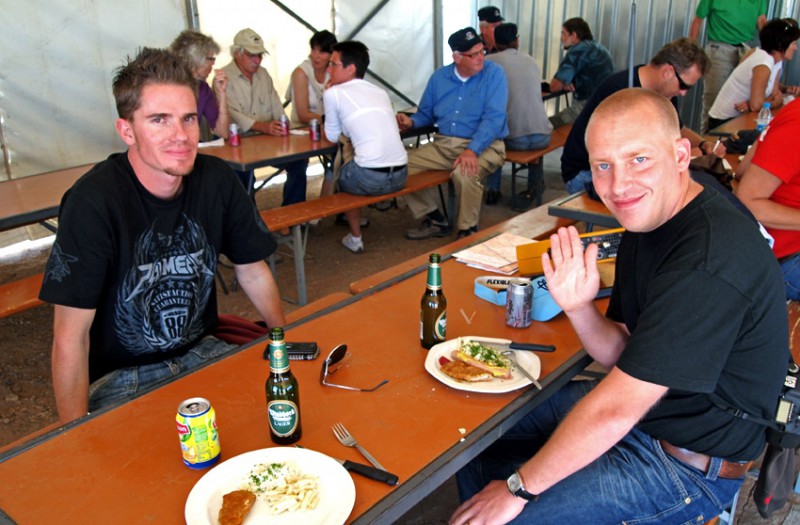 We were even served a delicious lunch. Johan is so happy because he thinks he just had some lingonberry jam!
My smile came later, when seeing this pretty bird. It´s nice to find a Piper amongst all Cessnas, and even nicer to find a plane older than yourself!
It was good to spend some time in this inspiring environment. Thank you Kücki for enviting us all!