It was Friday and we were four from the Namibian ICAO team with a mission.
It was Alfonso, our new project leader and air operations expert from Nicaragua, it was Peter, our air-law expert and it was Johan and myself. We made ourself at home in this very nice Isuzu and headed south-southwest.

Namibia is amazing. You only have to get a few kilometers out of town and you see hardly anything man made.
Peter was the safe driver on our mission. We were heading for a lodge called "Rostock Ritz". It has it's own airfield and this weekend we were to attend a fly-in. It was a good opportunity to meet flying people and let them know that ICAO is here.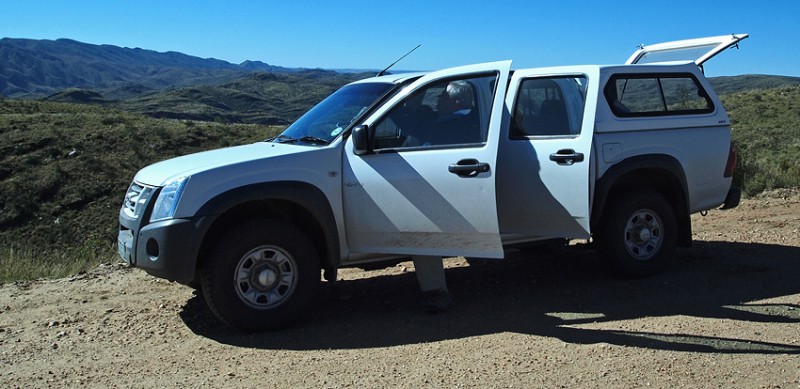 It was a four-hour drive so a few stops were made.
Almost anywhere you stop you find an amazing view.

Most of my pictures can be seen in a bigger size if you click on them…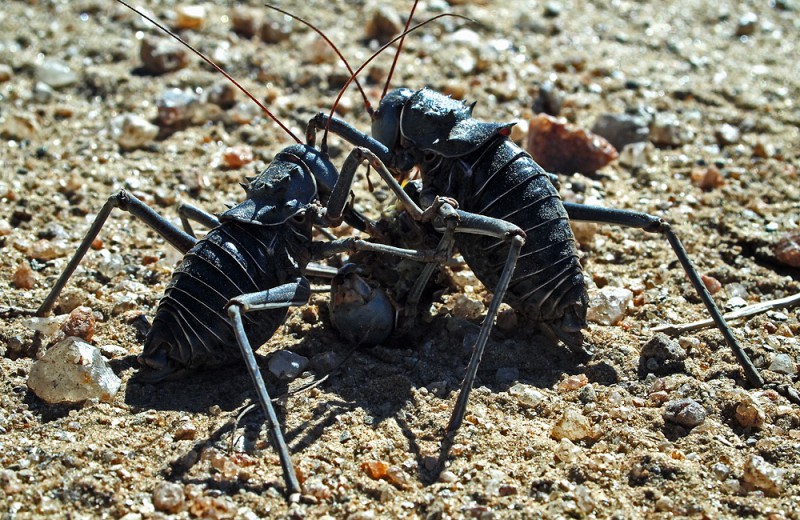 Dinner party on the road. Two crickets enjoying the remains of their friend…
On our way we passed the mountains via the Gemsberg pass and got a nice ride on the serpentine roads.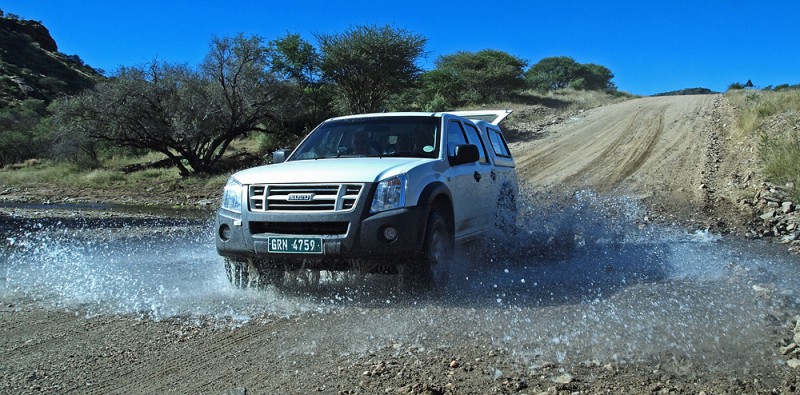 I think Peter enjoyed the water obstacles…
Lots of nice views…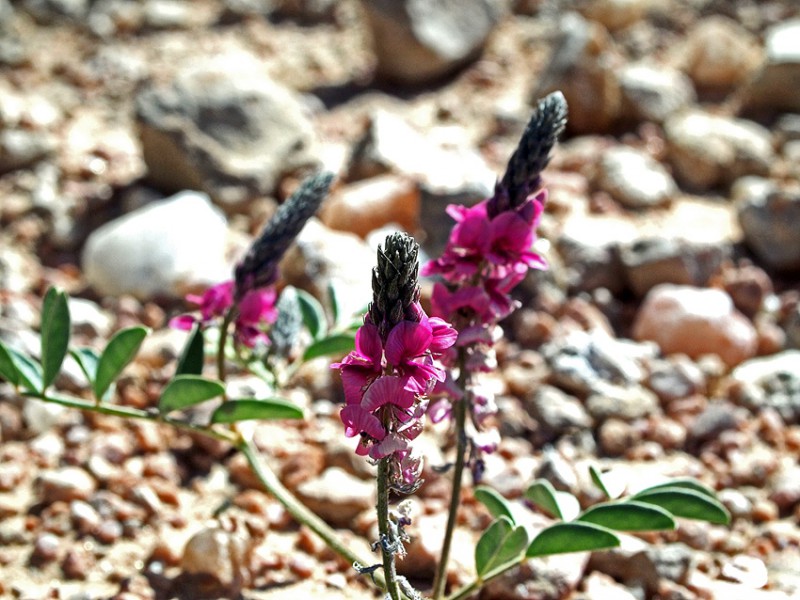 …but there is beauty if you bend down as well…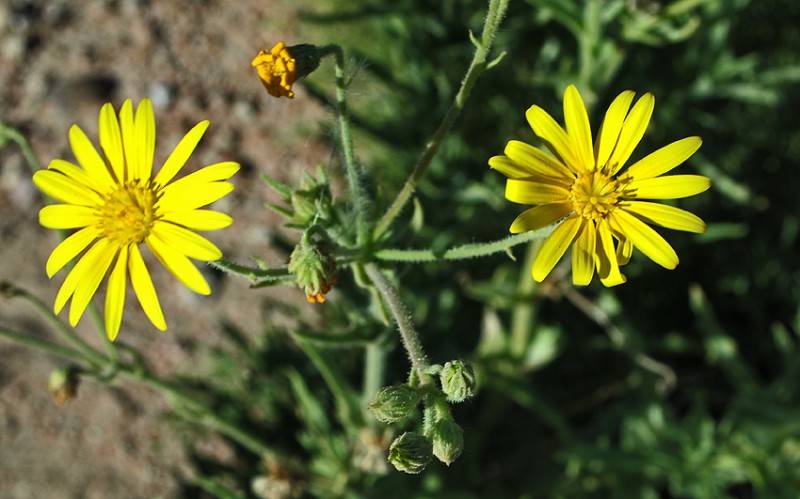 After the mountains we came out to what is normally a desert but this year's rain has the desert blooming.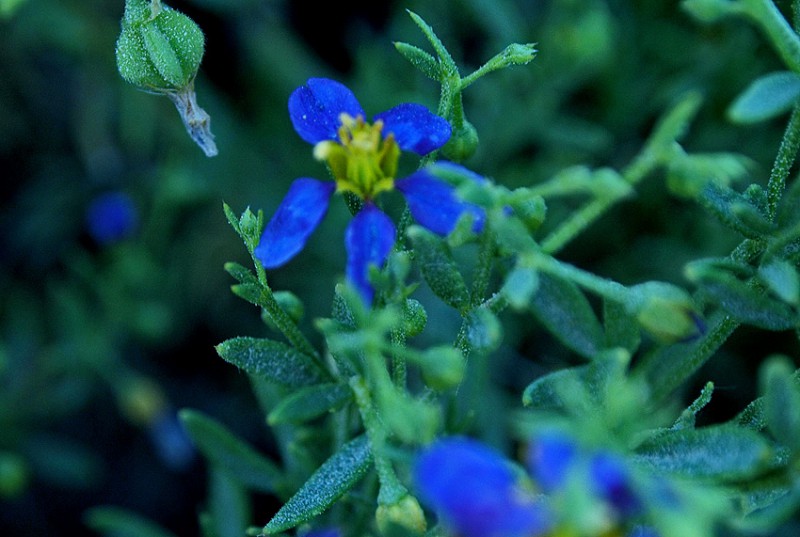 After four very nice hours in the car we were there!
Rostock Ritz Desert Lodge (web-page!)

Small guest houses built in to the terrain and overlooking the desert.

From the other side…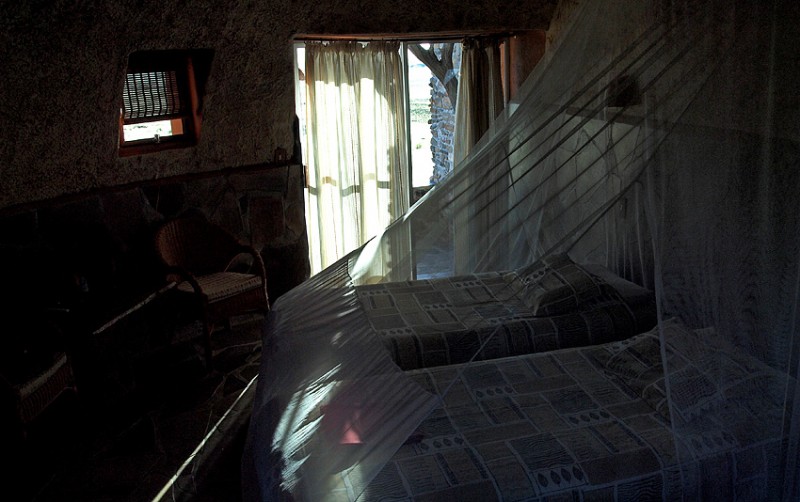 …and inside.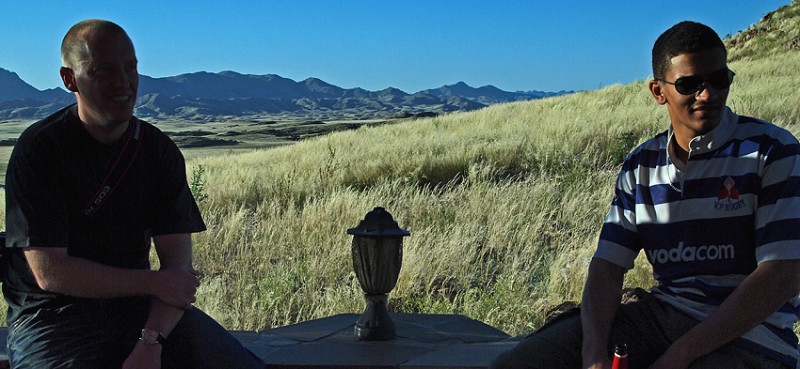 After a long journey it´s nice with a drink. To the right is Mikhail Mannetti, one of the air traffic controllers in Windhoek. He was here to do some information service during the fly-in.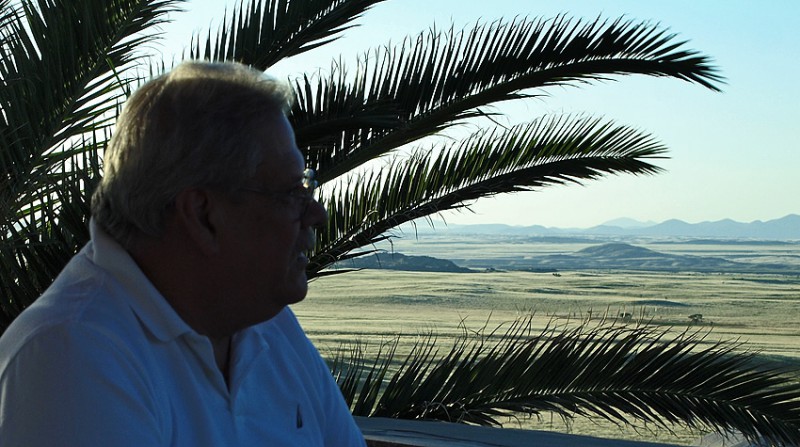 Alfonso looking out over the desert in the direction where the airfield is.

A clear sky and a beautiful African sunset…

…and it was time to go inside.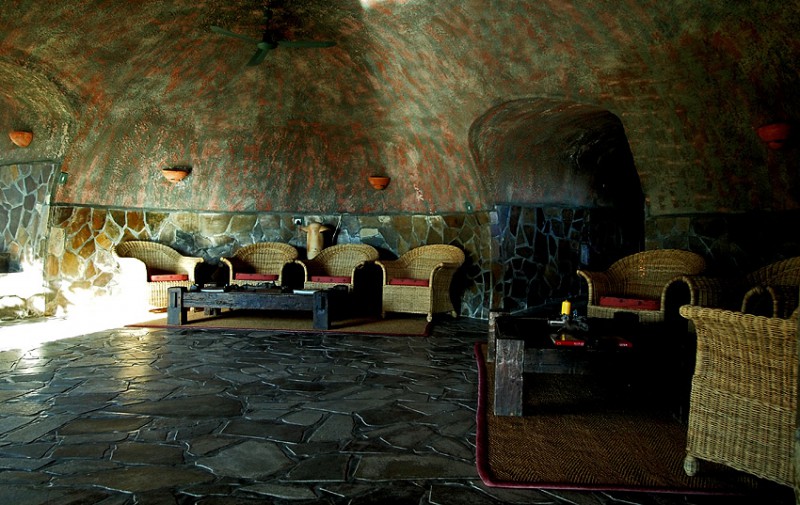 Dinner-time…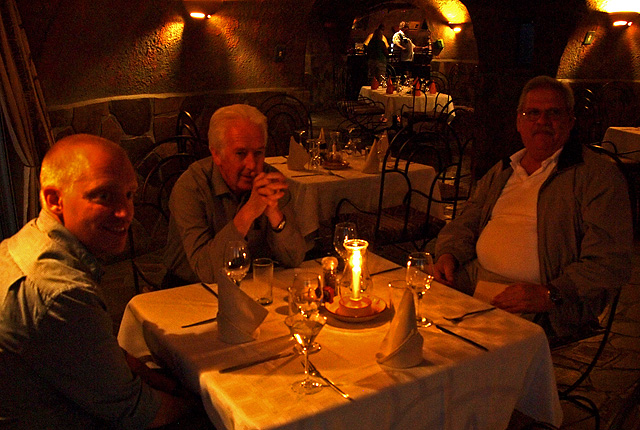 …and a chance to hear some nice stories from Alfonsos flying-career, stretching from cropdusting via C46 and DC6 all the way to L-1011 and B737-800, and a lot more in between…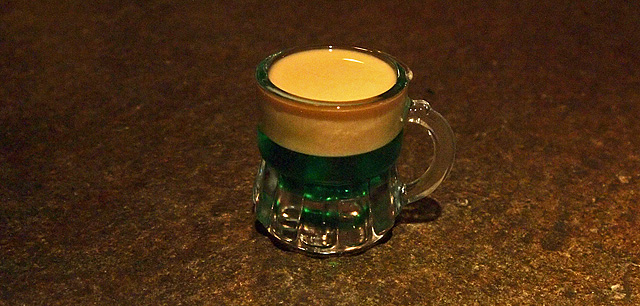 The only thing left this day is a "Springbok" and – Good Night!