Two weeks ago I found myself booked on a flight from Eros Airport in Windhoek to Ondangwa Airport outside Ondangwa in Ovamboland, northern Namibia.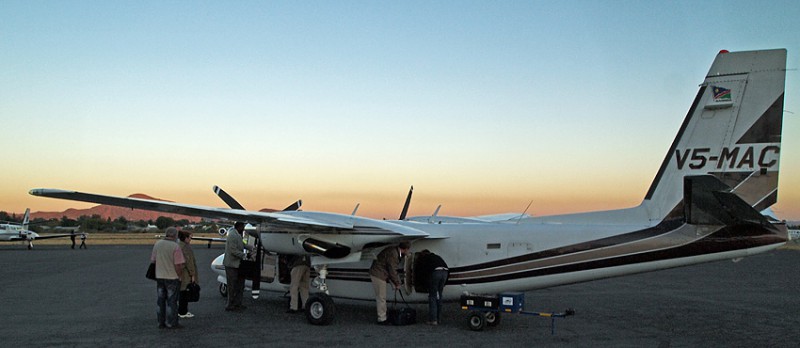 It was a chartered flight for a site inspection of a new tower building.
Ready for take-off runway 01.
I may be back later with a post on the mission for that day because here I will just show some pictures of Namibia using the birds view.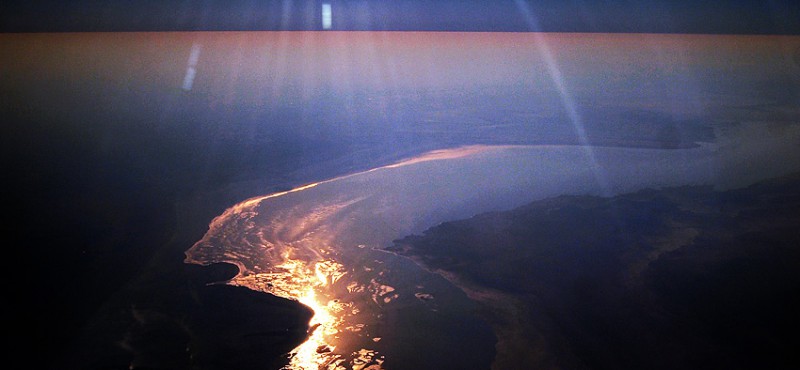 I have not been this far north and was a bit amazed by the sight of actual rivers north of Etosha. Most of Namibia is a desert but the northern part is something different.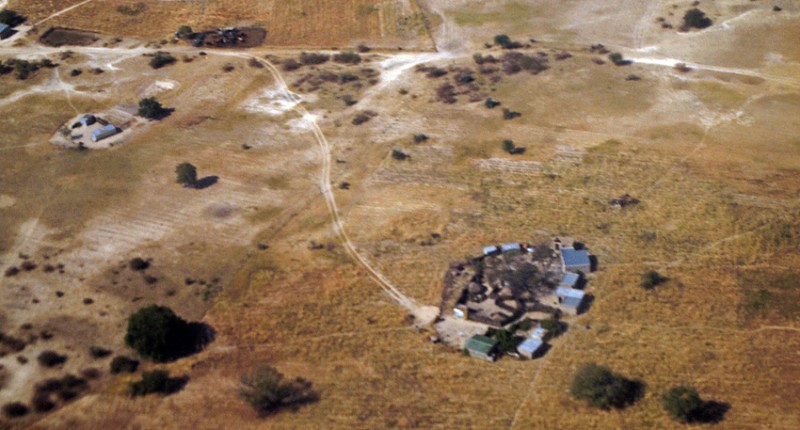 And soon after I saw the first signs of actual agriculture. Around Windhoek most farms are big cattle farms covering huge areas. Here the farms are small, with huts and built in a traditional "kraal" style.
After a few hours in Okahandja we were on our way again. Below the starboard engine of our Aero Commander you can see the city of Okahandja.
You can also see how flat the landscape is. The mountains that seem to be in the view everywhere else in Namibia are missing here.
Nature is amazing. Just look at these creations that to me resemble bushmens cave paintings.
Things like these can´t be seen from your 4WD. Namibia is definitely a country where you need to get airborne.
Over Etosha Salt Pan. It's huge.
Looking west, the pan is to the right and clearly visible is the main road that thousands of tourists travel from Okaukuejo via Halali to Namutoni…

…with occasional detours on roads like this to find a waterhole and all the animals using it.

Further south is the magnificent Waterberg where we spent last Christmas.
Approaching Windhoek from the north you pass Katutura and see the dam where Penduka can be found…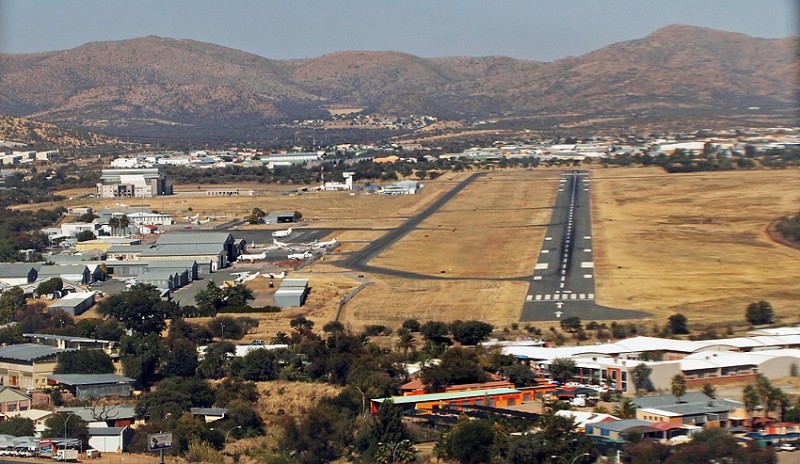 …and then you are on the final for runway 19 Eros Airport.
Need to be airborne soon again…