After our lovely lunch we took off for…
…"Cheetahs up close". We were allowed into a big enclosure, but where were the cheetahs?
We did not have to wait for too long and although some of us were a bit nervous before I think everyone suddenly thought of it as something very natural. Cheetahs came up close…
…and it was just  – wonderful!
In the enclosure lives three cheetahs – one male, two females. And they are brother and sisters who lived here since they were very young.
So they are used to humans, and seem to like us…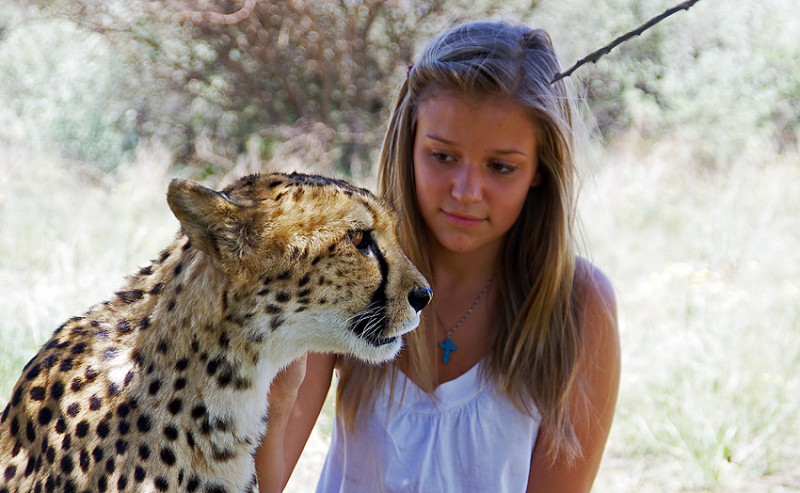 …but they are not "unwild"!
Sometimes they are taken out for free walks and occasionally they hunt – and kill!
And that is quite amazing. They had no mother to tell them the art of hunting or killing…
…and they have always been well fed so they are not hungry…
…but the instincts of nature are strong.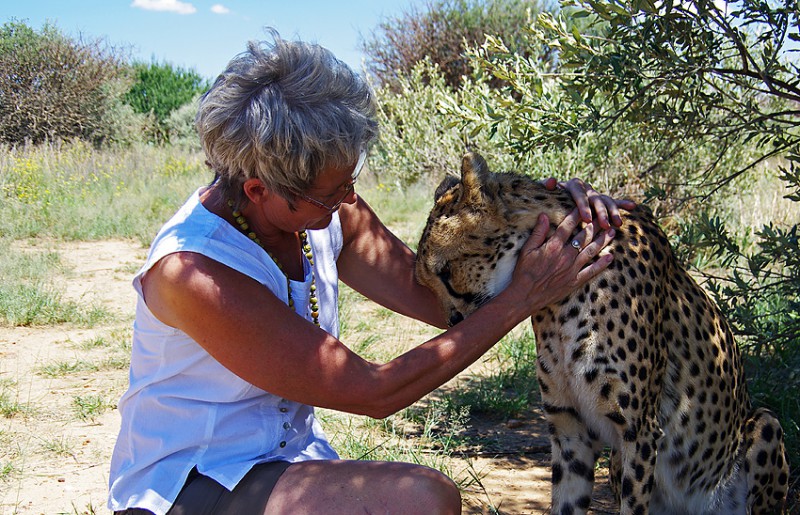 Being up close with cheetahs is amazing…

…something to experience, but also to think about…
…and be grateful for. So, thanks a lot Aiko (male), Kiki (smaller and darker female) and Aisha. We are grateful!