Driving south along the Skeleton Coast we passed Torra Bay and then C39 where we had come the day before. Some time after that we saw a sign and turned off left…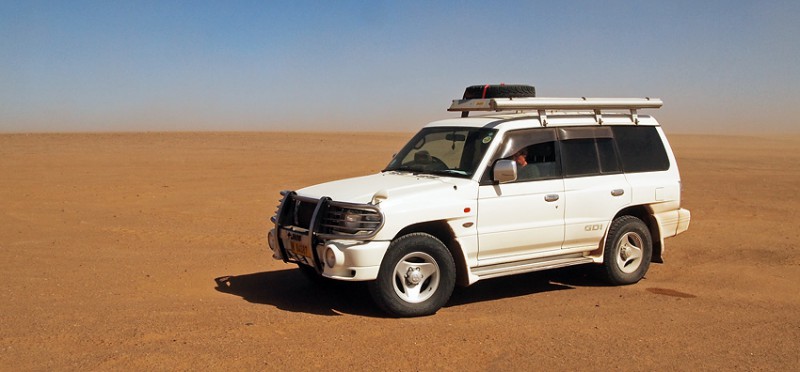 …leaving the car in the windy desert and walking a few steps to see this…
Is this the remains of some stranded ship several kilometers from the sea? Or perhaps the remains of a spaceship? Is this the Roswell of Namibia?
The wind kept on throwing sand at us but we moved on…
…closer to these rusty remains of something.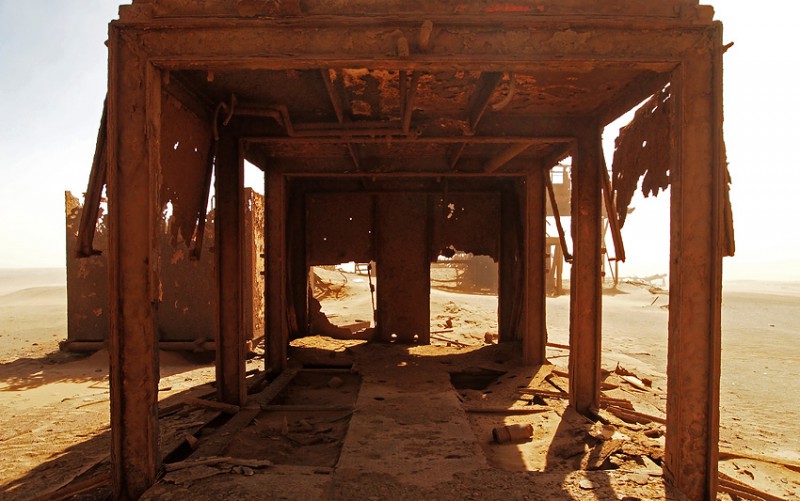 After googling I believe this "thing" came here in the late 1960's…
…and was by then a tall and impressive structure that salt and wind finally broke down.
These big wheels once pulled thick cables as part of…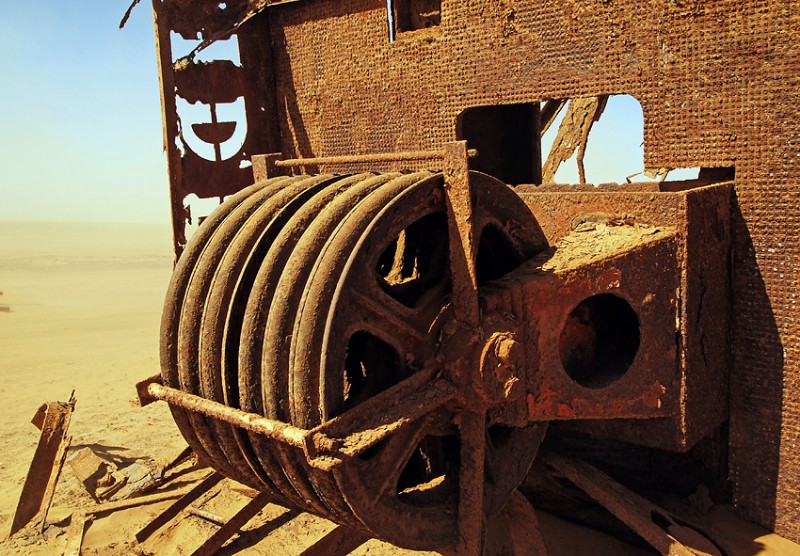 …a construction by American "IDECO"…
…intended for drilling…
…because someone got the idea that this was a place to get rich by finding oil.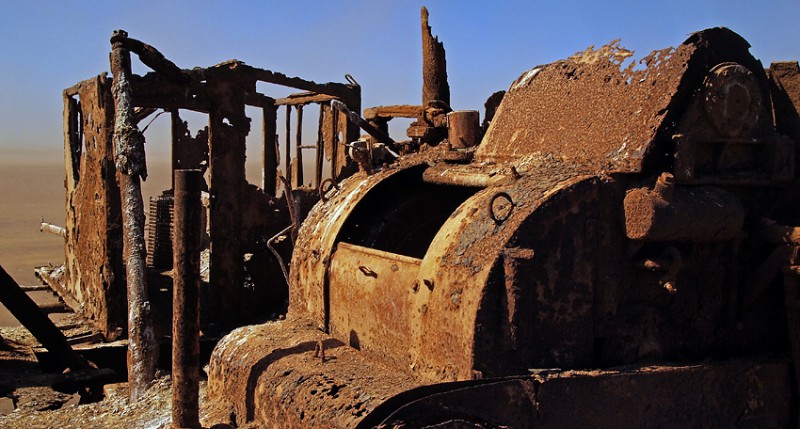 In the rear you can see the remains of what was a control room and somewhere around should be the remains of a once powerful V16 Caterpillar engine.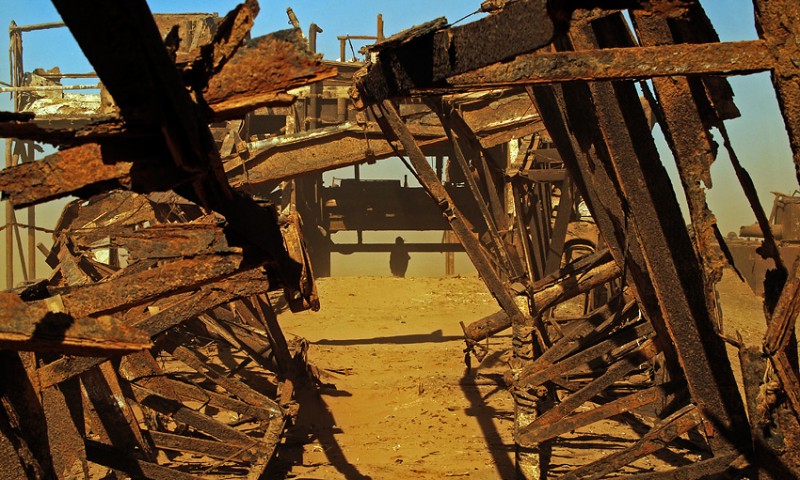 I guess that as it became obvious that no wealth was to be found here there were neither any money to remove the oil drilling rig. So it stayed here. To be enjoyed and taken photos of…