Midterm break. Girls off from school from Friday to Monday and we had a lot of things to do at the coast. Let's go!
For some reason we ended up on the dirt road to Swakopmund instead of the one to Walvis Bay. Not a big deal – it is a beautiful road. Unfortunately we had not gone too far until we had a flat tire. Quickly fixed though and I did enjoy driving the road through the mountainous area west of Windhoek.
The narrow dirt road meanders nicely through the highland until…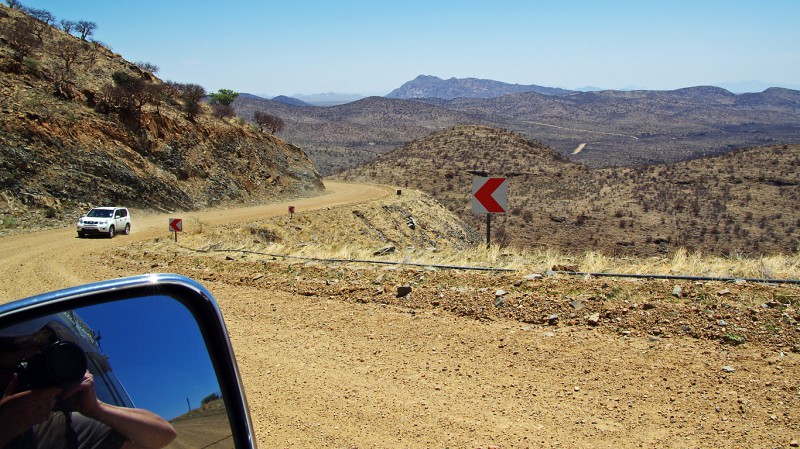 …approximately halfway it starts dropping towards the desert…

…with the cows going uphill looking enviously at us going downhill.
Once down it is flat, with a few mountains. The road becomes white but it is still almost green around.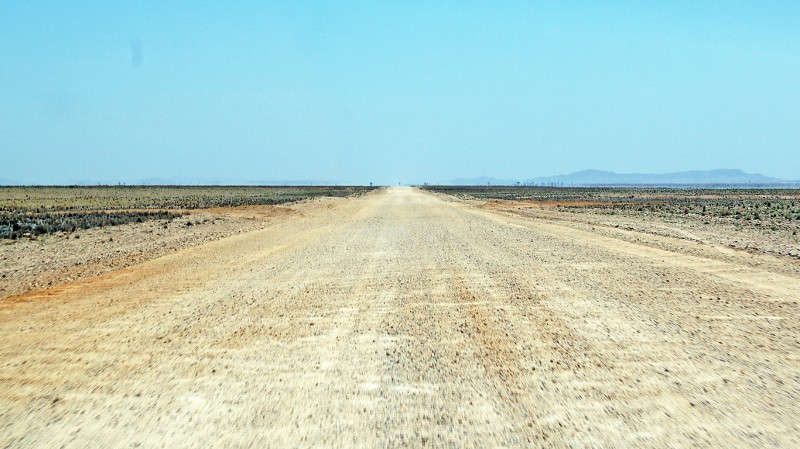 Shortly afterwards you enter the definite desert and it lasts the final 150 km towards the coast.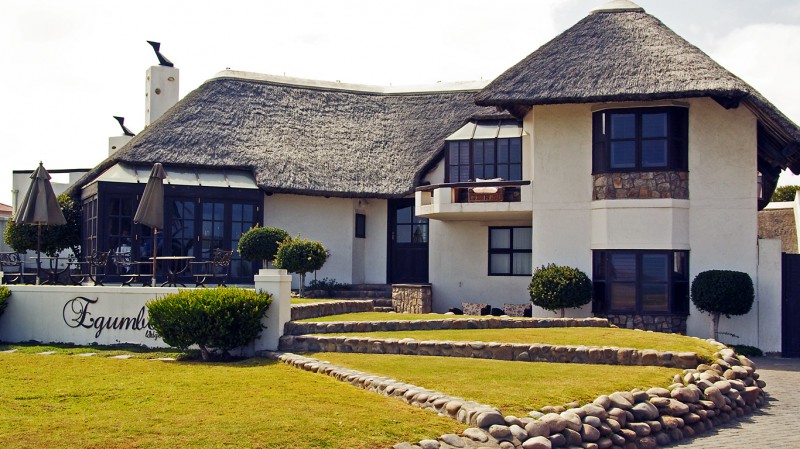 Through StayToday we had booked two nights at Egumbo lodge just south of Walvis Bay city centre.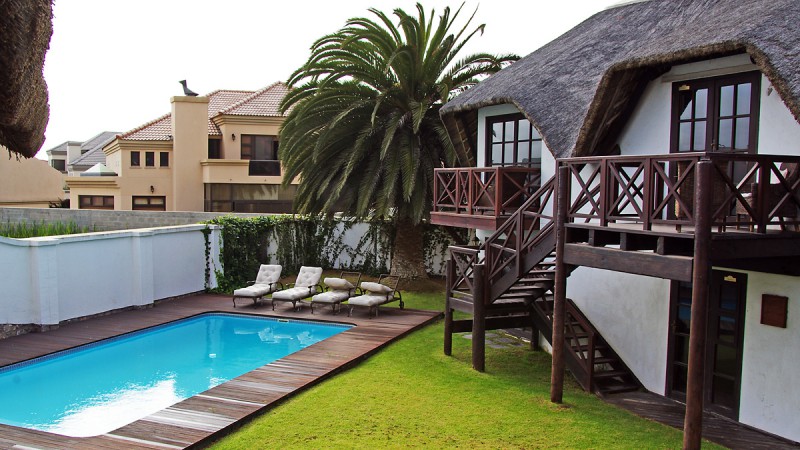 A beautiful lodge making the same mistakes as most Namibian lodges. They spend a fortune on the building, the rooms and decorations. And then they pay peanuts to staff that are mostly very friendly and hard-working but unskilled and inexperienced. To make the business profitable they then save on toilet paper. I don't know how many beautiful lodges I've been to in Namibia that has one roll of paper in every room… What lodge will be the first in Namibia with decent wages for staff and two rolls of paper per room? 
The location is nice though. Right on the beach with the Walvis Bay lagoon outside. Great opportunity for a walk and some bird-watching. I promise to be back with bird photos!
Egumbo lodge tells you of their "Mediterranean cuisine" on their webpage but the "excuisite platters" offered on the webpage turned out to be only an offer to phone some place in town to get china food or a pizza delivered to the lodge. Not exactly what I expected of the "Mediteranean cuisine"… By the way, the picture above is not of the delivered pizza but of a jellyfish found on the beech next to the lodge. The size was the size of an extra large pizza. Delivered the "non-Mediteranean style"…
However, even if the lodge was one of our reasons for coming here it was not all. More on other reasons in coming posts…