On our last visit in Omaruru we stayed at a place called "Evening Shade". It opened quite recently. I read about it somewhere and thought it looked interesting. It was!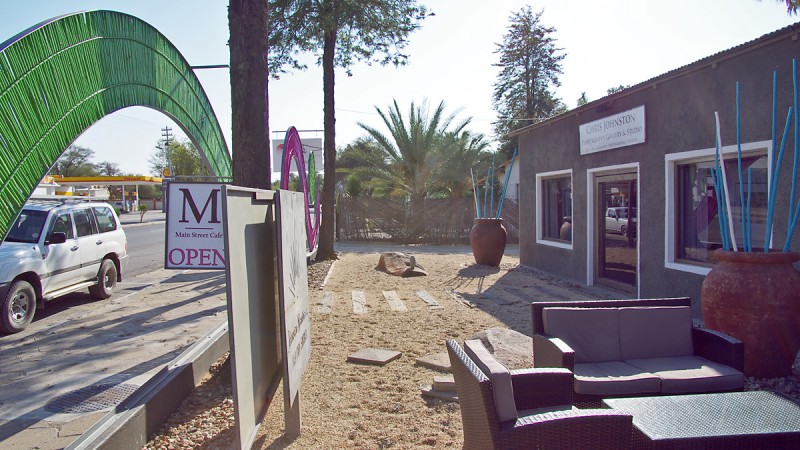 Opposite the Shell gas station, at 116 Wilhelm Zeraua Road we found:
Main Street Café
Behind these two we found Evening Shade; "Bed, Breakfast & More".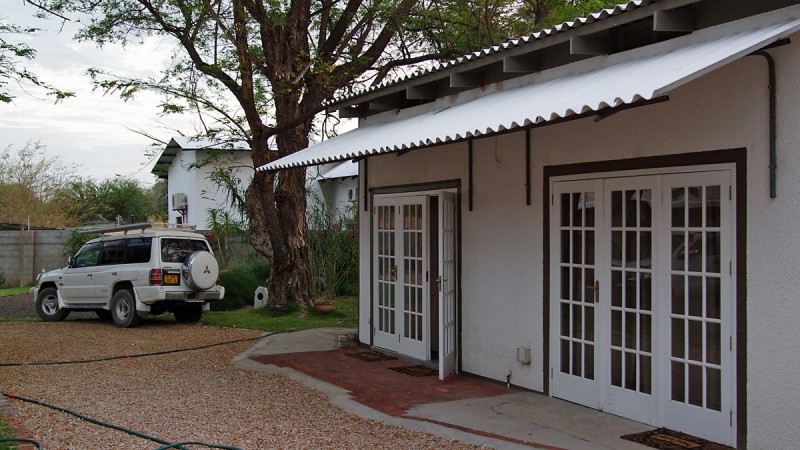 The house to the right became ours for the night.
One big bedroom with a TV for me and Marie…
…and another room with three beds for Hanna with amazing photos from the famous (?) Denver-expedition in Namibia 1925-1926.  We also had a well-equipped kitchen with a dining table. You can bring food and just stay here cooking for days if you like that…
After a while we realised that there is one man behind all of this – photography, café and lodging. Above that man is busy making our breakfast. Chris Johnston is a retired geologist and colored gemstone miner, self taught photographer, café and hotel manager, handy chef and I guess a lot more.
While Chris was cooking we took a walk in the Photography Gallery and came out with a beautiful photo of a Caracal. By then breakfast was served…
…and it was one of the best I ever had!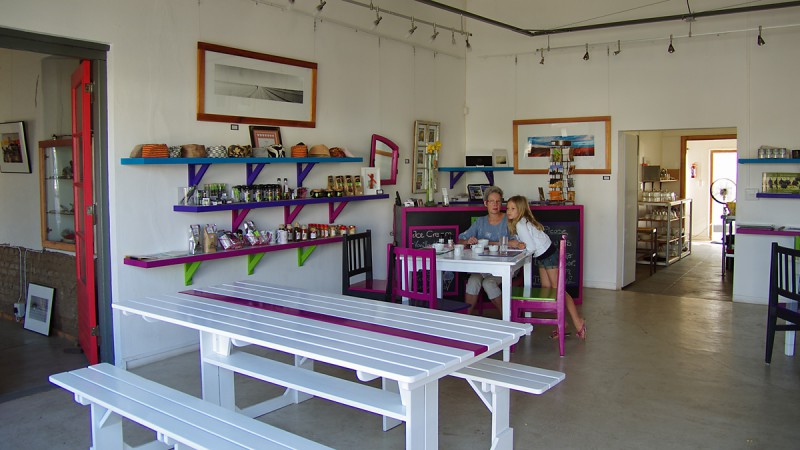 Above the place looks almost empty but in reality Chris, Hannah and someone else were busy serving people inside and outside. We really liked Evening Shade, the Gallery, the Main Street Café and Chris. I do hope we will find an opportunity to come back.