I came back to FFL in 1999. My old school  had moved to Halmstad, still in the south of Sweden. Even better simulators were installed, including tower simulators with a 360 degree view. The graphics had also improved and the view out from the tower was not far from the real thing.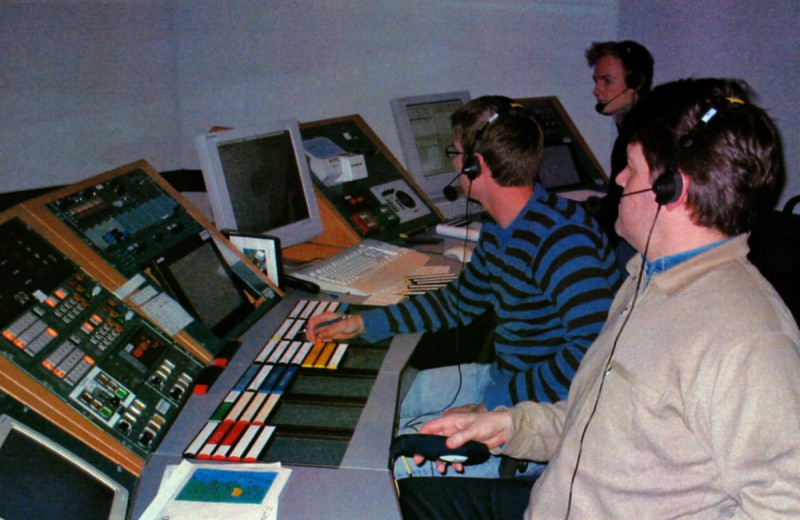 This period meant new challenges for me. A totally new ATC training was to be produced – this time with different training for the different "branches" like TWR, APP and ACC. I got the responsibility to produce a training curriculum for a military TWR/APP-training. I formed a team of experienced controllers from military airports around Sweden and we discussed their expectations for the new training. We set up targets for the training and agreed that we should build training sessions that resembled the reality closer than before. The project turned out well. The new training had a success rate of 100 % and the students went solo after only 19 weeks of training at their jobs on airports around Sweden.
The new schools simulators and the Swedish Air Forces focus on international involvement led to other challenges.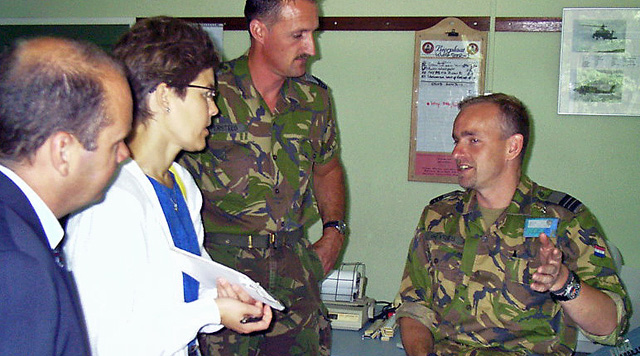 Visit in the Netherlands (Soesterberg TWR) in 2003
The Royal Netherlands Air Force came to Sweden to train their tower controllers and the Danish Air Force came for their annual radar simulations.
Danish controllers in the simulator at FFL 2004
Danish F-16 passing the tower of Skrydstrup airbase
I was involved in their training support which also led to visits in the Netherlands and in Denmark. I was also selected as a member of two Eurocontrol Task Forces in Brussels – one dealing with a new flight plan for OAT, the other dealing with the harmonization of OAT rules within Europe.
This last period on FFL lasted six years. It was a good time, with truly interesting job tasks.