Working on military airports for many years gave me great possibilities to fly. I think it is very good to be able to understand the pilot when you are a controller. And when you can get better understanding while doing something as fun as flying, everything is perfect!
In the mid 1990's I met Marie. She is an airline stewardess on SAS and I took every chance I could get to accompany her on her work, especially on those long-haul flights.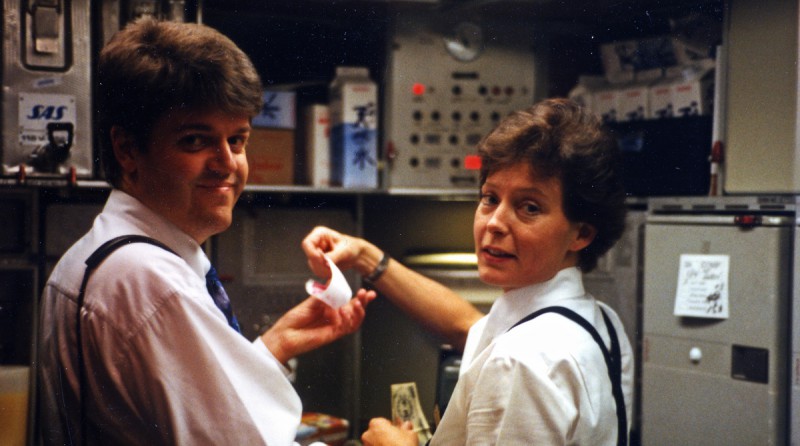 Me and Marie in the aft galley of the B767 on a flight from Tokyo
On board the flight I often found that the pilots were old acquaintances, former fighter pilots now in an airline uniform.
When I was working on F6 Ulf was a fighter pilot, here he is in the B767 cockpit over New York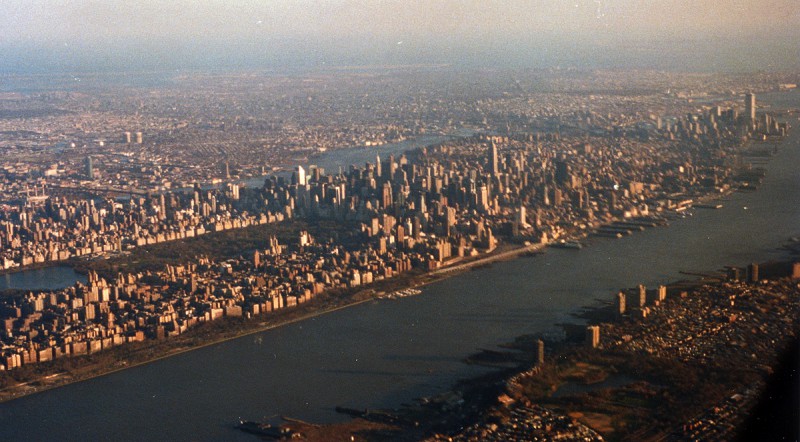 Passing Manhattan, inbound Newark RWY 22
So it was quite easy for me to spend hours in that SAS B767 cockpit all over the world. Some flights were very exciting…
On approach to Hong Kong the ILS approach was offset 47 degrees from the landing direction. After passing the Middle Marker you had to make a visual right turn onto the final.
On the picture above you see that turn being made on low altitude over the city of Hong Kong.
The old Kai Tak Airport (now closed and replaced by the Chek Lap Kok)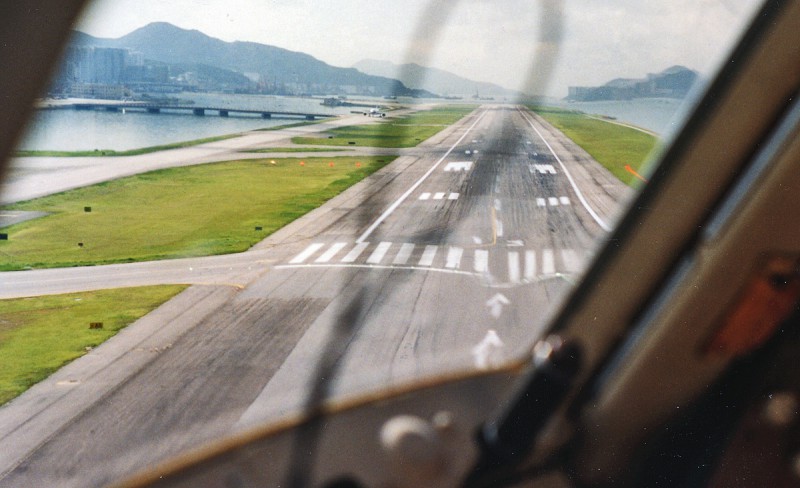 On short final Kai Tak RWY 13
It was extremely interesting – and fun! And it helped me to learn a few things about pilots work on long-haul flights before the next step in my career…