Lining up for take-off on the strip…
…at Hoanib Skeleton Coast Camp…
…turning right after take-off for the final view over the river bed and the camp.
Flying over this part of Namibia is amazing. First the sand and mountains, then…

…ever changing patterns… 
…and colours.
In the distance a line of clouds over the Skeleton Coast…
…while looking down shows these fantastic patterns…
…created by rains, maybe years ago.
A more distinct river bed and even something that is green…
…and then we approached this area with mountains…
…that probably were shaped hundreds of millions of years ago…
…where the tops of the mountains represent what was once ground level.
Our pilot was Elfrieda. She is a safety officer within Wilderness Air and we have worked together in the Inter Operator Safety Meetings that are regularly held at Eros airport in Windhoek. Elfrieda loves flying the Cessna Caravan and navigated safely in this mountainous area.

Although many of the mountains we passed were high they all looked like "nothing" compared to Brandberg in front of us. It is the highest mountain in Namibia and its top does not show an earlier ground level. Brandberg is a huge piece of granite that was once pushed from below the crust of earth up and through it. Geology in Namibia is fascinating!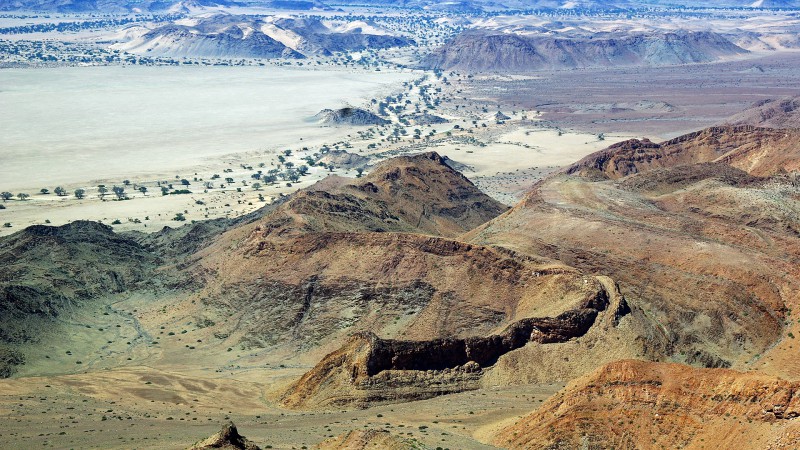 It was another fantastic 40-45 minutes in the air with amazing views but now…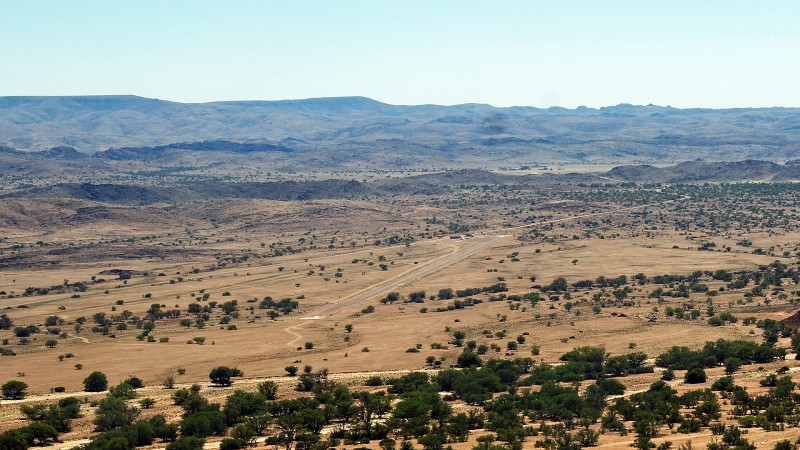 …we had circled the field and were turning…
…onto the final for landing.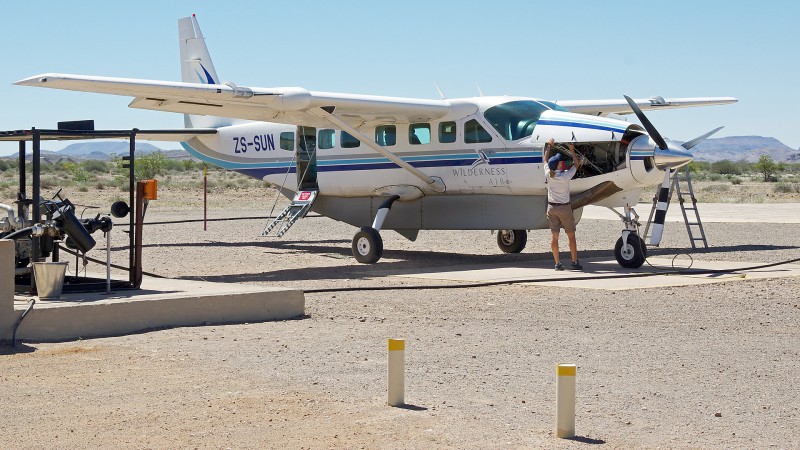 Thanks Wilderness Air and Elfrieda for a safe and beautiful flight!