For our last day at the Hoanib Skeleton Coast Camp we had a wonderful offer! We were allowed to join the Brown Hyena researcher; Emsie Verwey on her morning visit to a Hyena Den!
We started early that morning…

…stopped to see "Hyena poo"; it is white because Hyena eat bones. There is something else on the picture that is hard to see and we did not spot it at first. It is a…
…Sidewinder snake. My last day in the bush and I see a snake for the first time! I have only seen snakes from the car before. The Sidewinder is poisonous but usually not deadly. 
Ahead of us was our target and…
…almost immediately we saw a Hyena. It is one of two cubs being raised here by their mother. These cubs are "teenagers" now and have started walking around finding their own food.
It soon disappeared into one of several dens in this area and…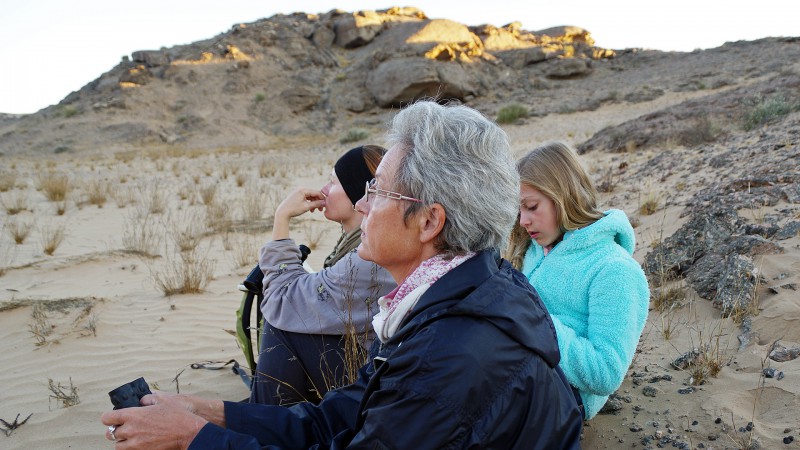 ,,,it was time for us to be still and quiet. I think we did quite well during about one and a half hour. I did not expect to see more, the sun was rising…
…but suddenly he/she (?) was there again!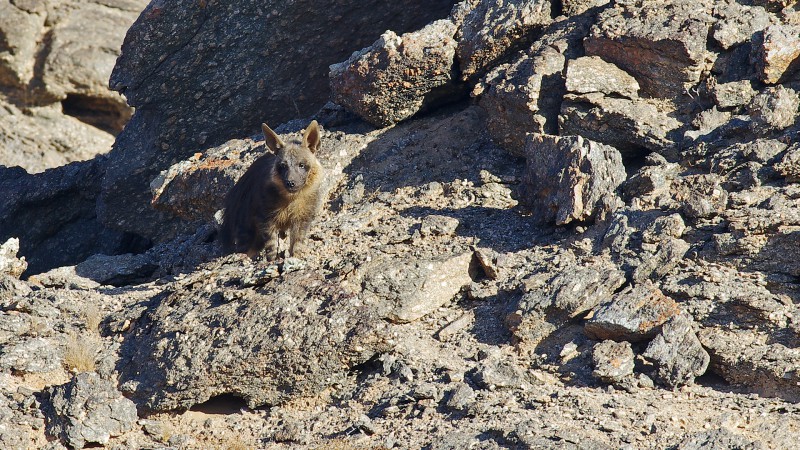 I never thought I would think so of a Hyena, but this one was cute!
After moving to another den it was out of sight…
…and after a while we walked up to the den!
Somewhere in there is a Hyena!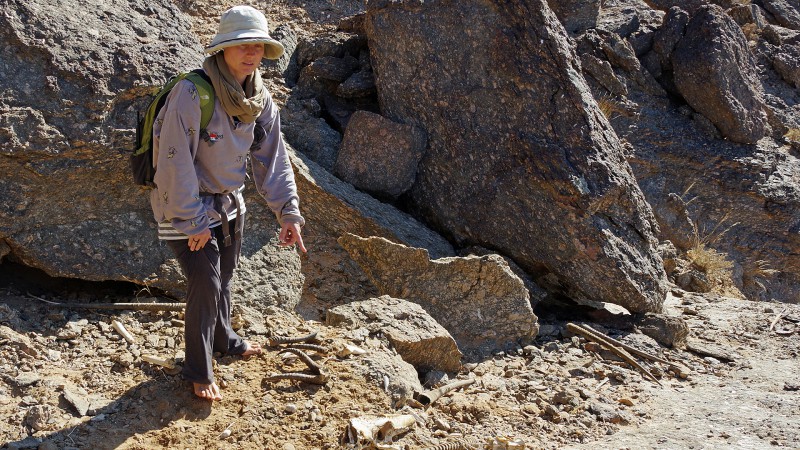 We looked at the "garbage" outside and it was easy to see what was on the diet;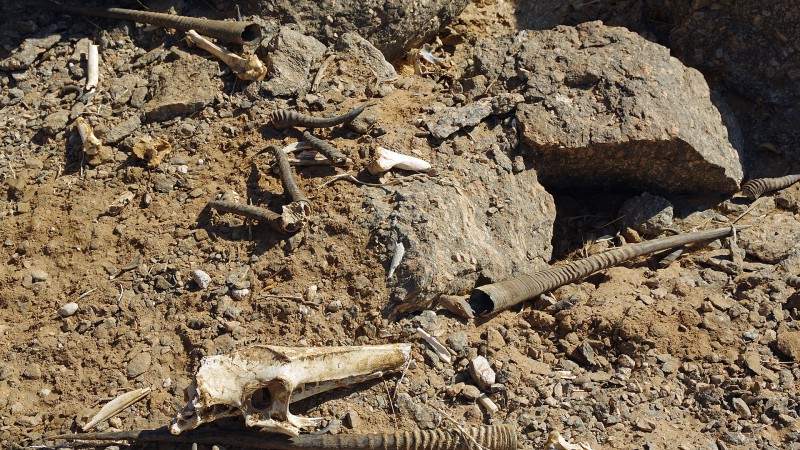 Oryx, Springbok and Giraffe.
This is the view from a Hyena den close to Hoanib river near Skeleton Coast. It is beautiful, but…
…it was time for us to return to camp…

…to say all the goodbyes. Goodbye Camp Manager Clement, thanks a lot to you and your kind and skilled staff.
And goodbye Emsie, thanks ever so much for this fantastic Hyena experience. Say hi to Flip from us!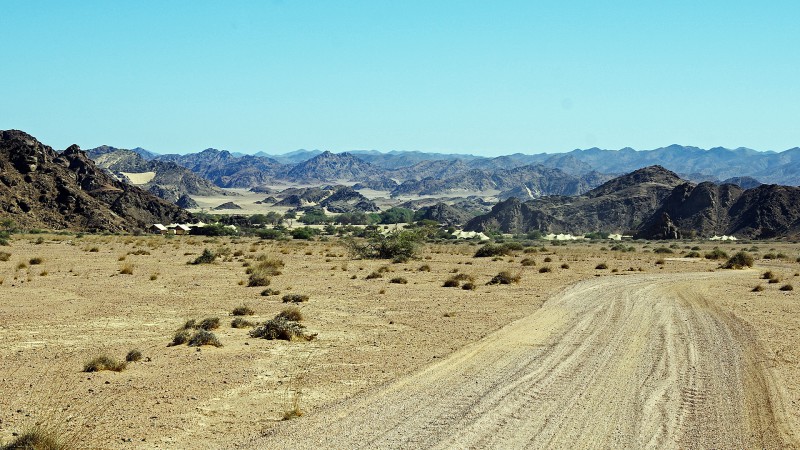 And goodbye Hoanib Skeleton Coast Camp. We will not forget you…
…and goodbye to our super driver, guide and friend Gert! You really did take good care of us!
We had been here three nights but had experiences like if we had been here for weeks. The final experience was waiting for us – a flight back to Doro Nawas in the Caravan.