We were at Doro Nawas and still had a bit to go to get to Hoanib – by air this time:
We departed from Doro Nawas airstrip and headed north…
…having some 45 minutes over a magnificent landscape.
Bernd knows the aircraft and the route well…
…and we could just relax and admire…
…this remarkable part of Namibia…
…from above. All these dry riverbeds.
With a little bit of tailwind and a fast Cessna 210 we had a ground speed of 161 knots!
The landscape below us quickly changed in shape and colour…
…from mountains to flat to mountains, until suddenly…
…in the middle of nowhere we saw a group of buildings, and then…
…the impressive Hoanib River, before…
…turning left to approach the air strip from the north. Can you see it?
Short final with our car waiting to the left.
On ground, unpacking a few small bags and…
…into the waiting Defender for a short drive to…
…this almost unbelievable place. The "tent" closest is the family unit and it would be ours for the coming three nights. 
Not bad bor being a tent!?
This is the master bedroom. Hanna's was about the same size…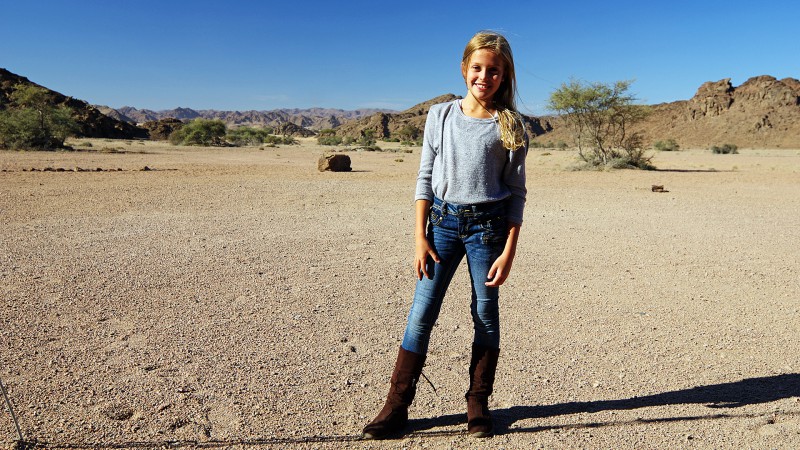 …and we knew this was going to be fantastic!