In 1993 or 1994 an Air Traffic Services tower was built at Katima Mulillo airport.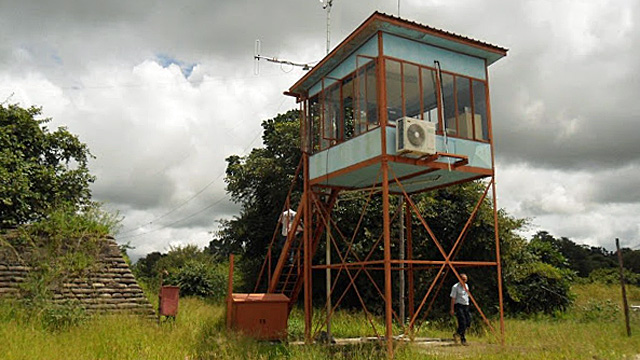 Pictures above and below were taken by my friend Ben Hallberg on his visit here 20 January 2011.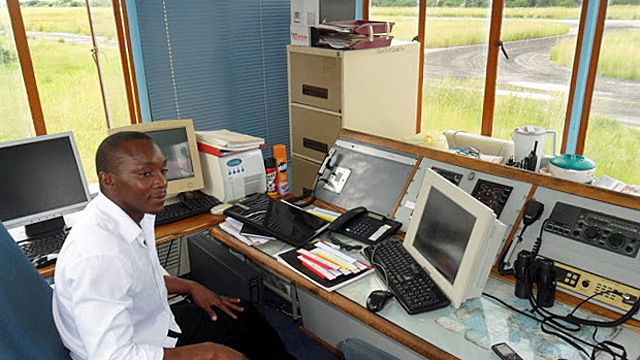 At that time the service here was  Aerodrome Flight Information Service (AFIS). 
Today the tower is still there…
…but does not seem to be in a very good shape…
…so let's climb up and have a look.
The tower has been out of service for more than two years now.
On Ben's visit in 2011 the construction of a new tower had started…
…and today it looks like this.
Before you reach the operational floor you see this. A large room with a kitchen and a bathroom next to it. Let's climb the last steps as well.

It is a very nice ATC tower with a door to a deck outside. Here a desk looking east…
…and here is Namibia's Chief ATC on an inspection in August. This desk will be used for the operational position and as you see there is a possibility to have an assistant if the future development should require it.
The equipment is modern – from left a computer with internet and a telephone panel, then the information display with meteorological data, then radio (normal and emergency) followed by strip-printer, another com-panel, flight-plan system and the control of entry access to the tower.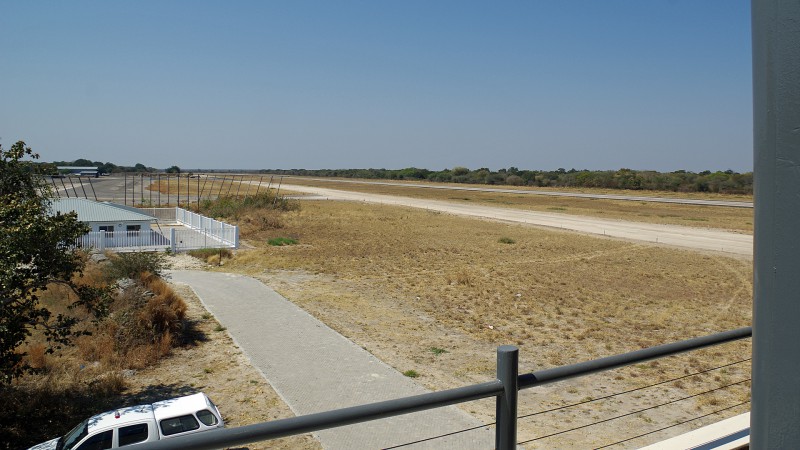 Although the tower is not very high you do see the final for runway 27 and the runway threshold. You also see the terminal building and the apron. The building closest to the tower is the meteorological centre.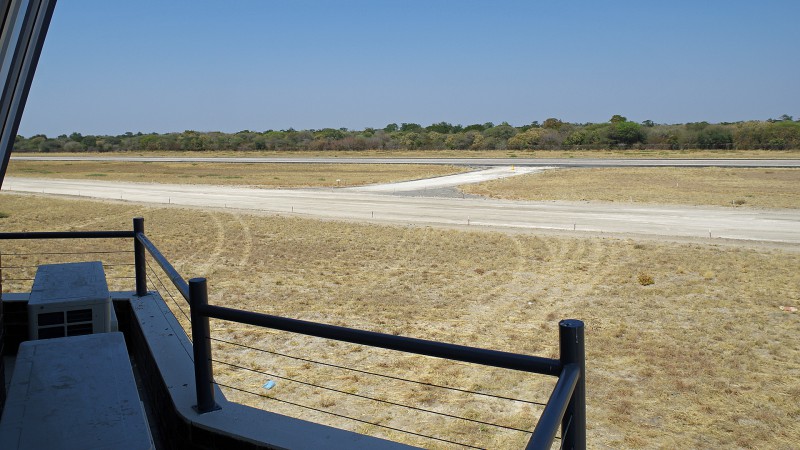 Straight ahead is one of the two intersections between the runway and the taxiway…
…and finally the view over the final for runway 09.
Katima Mulilo airport will soon be a controlled airport again and the controller will have a great workplace!