From the Mbunza Living Museum we drove just a few hundred meters to join a boat cruise on the Kavango River.
It was a beautiful evening to be on the river.
The Kavango River lends its name to a whole region and its people.
The river is very important for people on both sides. Here is a family washing clothes on the Angolan side.
The River is a source of water, a means of transport and a source for food.
But it is also a dangerous place…
…and every year an average of 10 people are killed by the crocodiles of Kavango.
The Kavango can however also be very beautiful…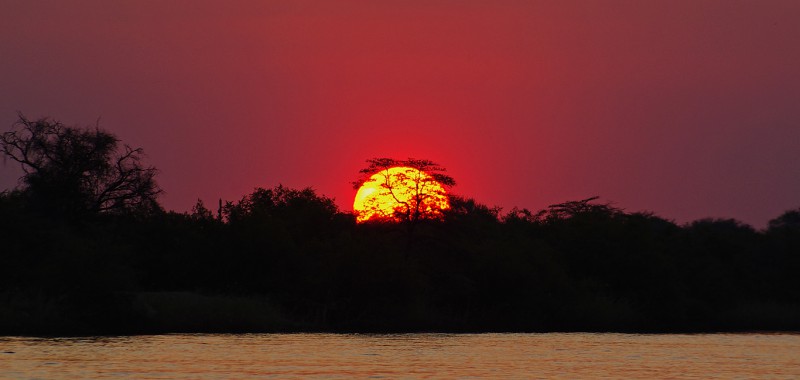 …and we experienced a magic sunset…
…and beautiful twilight… 
…that evening on the Kavango river.