From the falls we drove a short distance to see this huge tree.
It is a Baobab tree and it is said to be between 1000 and 1500 years old. It has a height of 23 meters and a girth of 18 meters. Dan is crossing the road and in his hand he's got a "sausage"…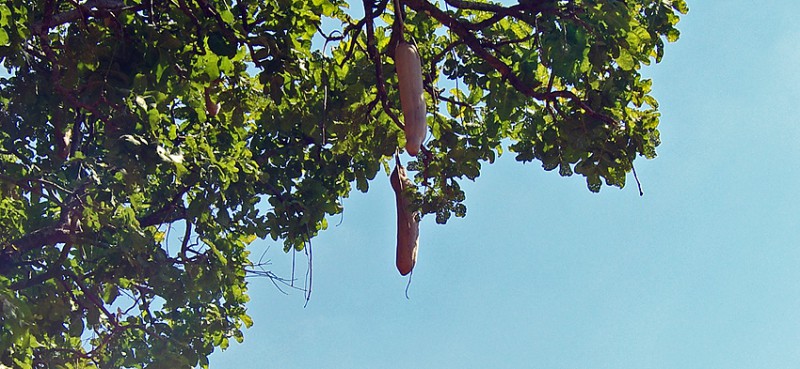 …from the "Sausage Tree" or Kigelia. The huge fruit is a kind of a berry that can be up to 1 meter long and weigh between 5 and 10 kg!
From the Baobab tree we drove to a big lodge – the Victoria Falls Safari Lodge – to have lunch. The restaurant is beautifully located on top of a hill with…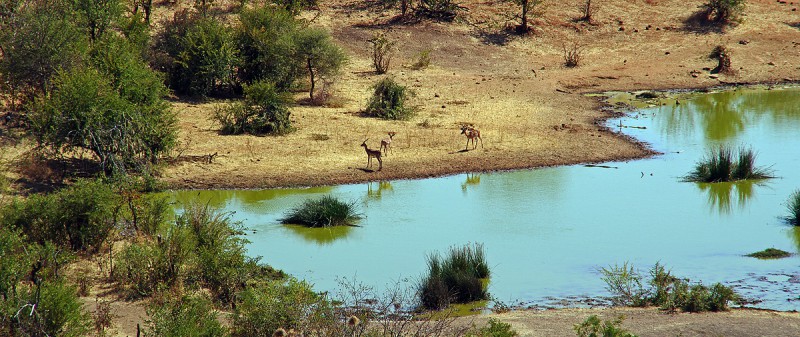 …a waterhole in front of it, and next to the waterhole…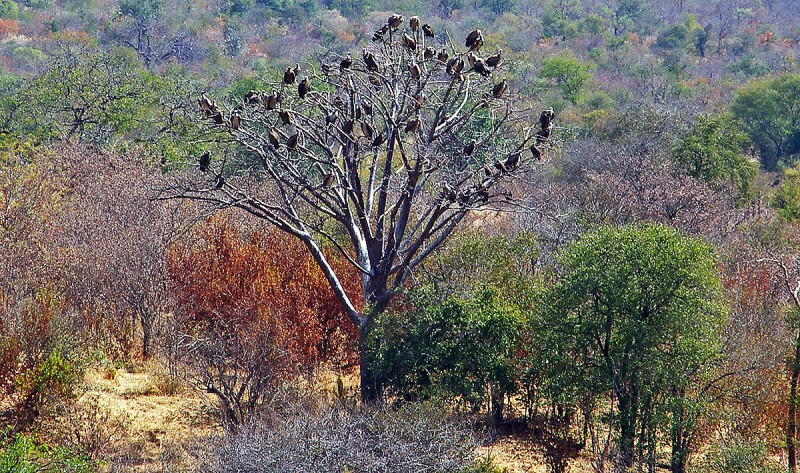 …a tree full of strange fruits?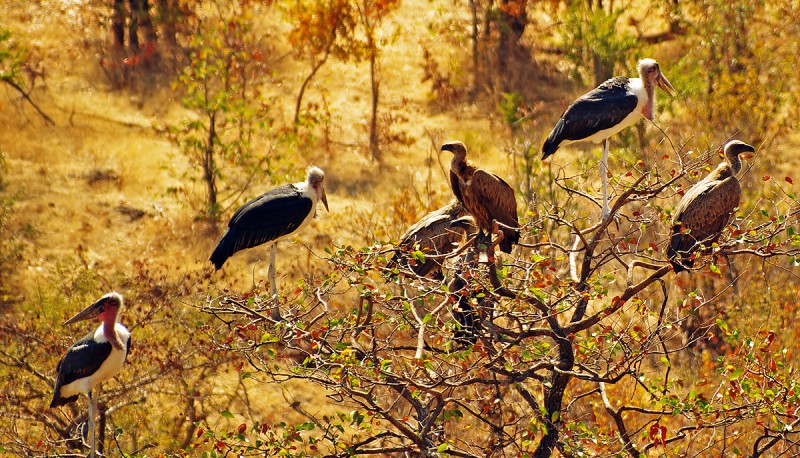 Looking closer we found the tree was full of vultures!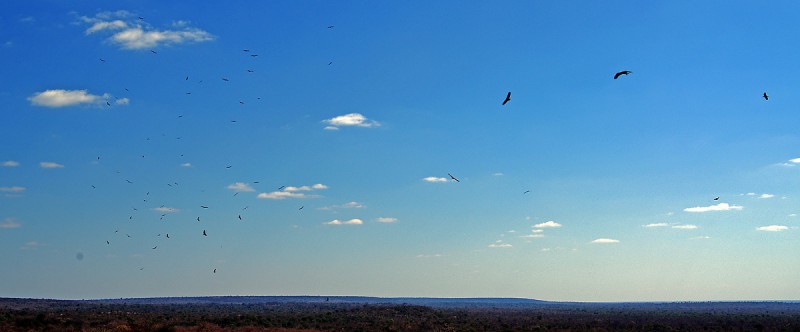 A little bit later they took off and filled the sky. It gave us fantastic photo opportunities. I was not that lucky (or skilled) with my photography but here are a few…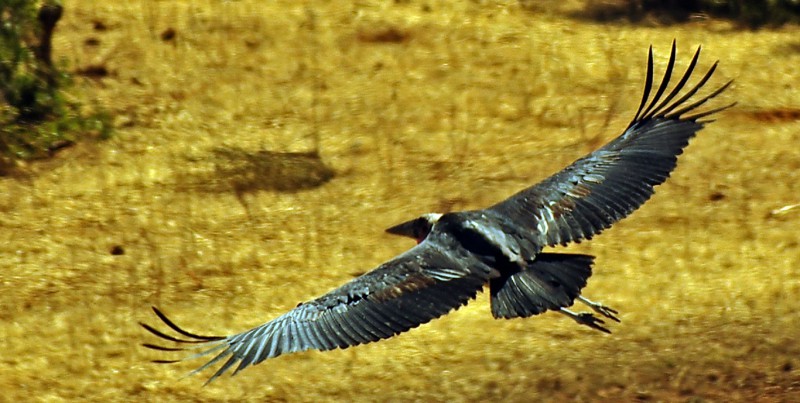 Anyhow, we were here for the lunch and it was absolutely delicious!
From the lodge we drove to The Victoria Falls Hotel. It was opened in 1904 for the passengers of the newly built railway and is a hotel that brings you back in time.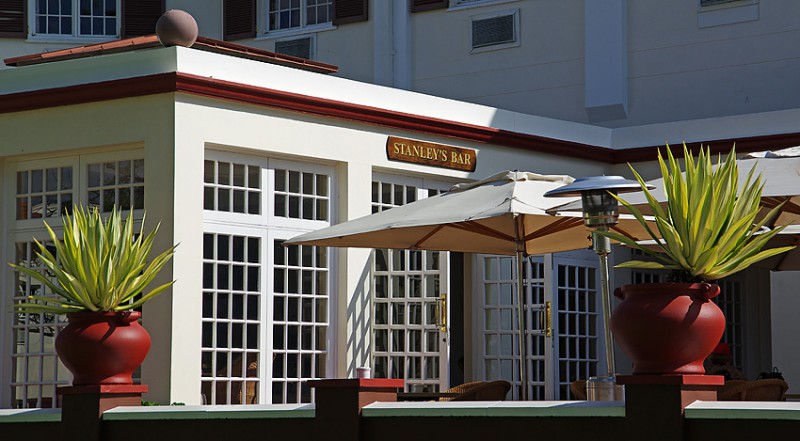 What other name could you give to the bar?
You can see the ghosts of a hundred years ago sitting there, cant you?
It is a big hotel with a huge garden opening up…
…towards the Vic Falls and…
…its bridge.
Unfortunately all the sightseeing took time and we returned too late to Katima Mulillo forcing us to drive in the dark to get back to Namushasha lodge…
…and a late dinner where we recalled all of our memories from Chobe and Vic Falls.