Namushasha Lodge. I went up early…
…and followed the path along the Kwando River…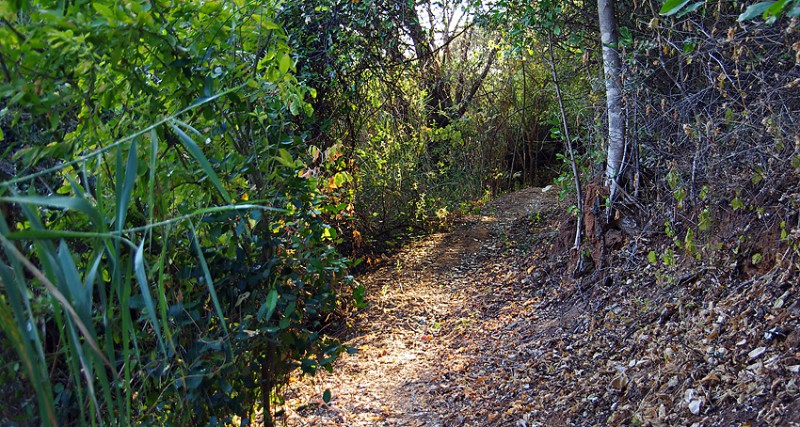 …hoping to see the hippos I had heard all night…

…but had to do with the beautiful views.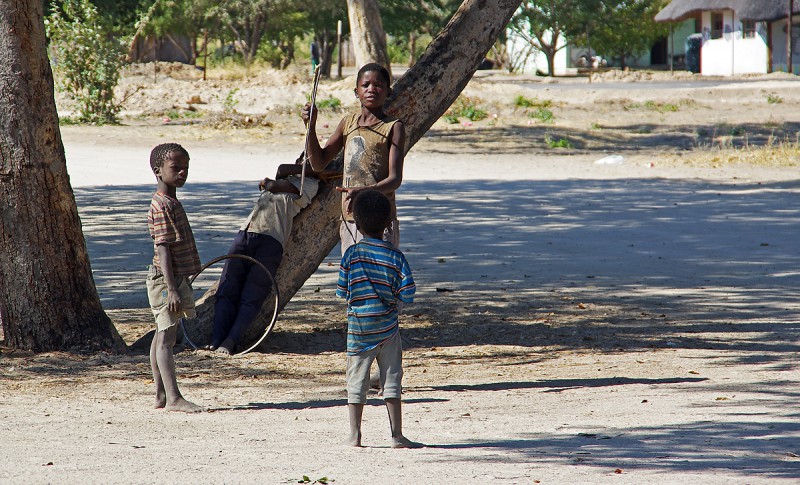 After breakfast we were on our way. At the petrol station we saw these boys.
In the car was a bag of clothes we got from friends in Sweden. Some of it now found new owners.
Nice, right!
In Caprivi and Kavango you always see people along the road…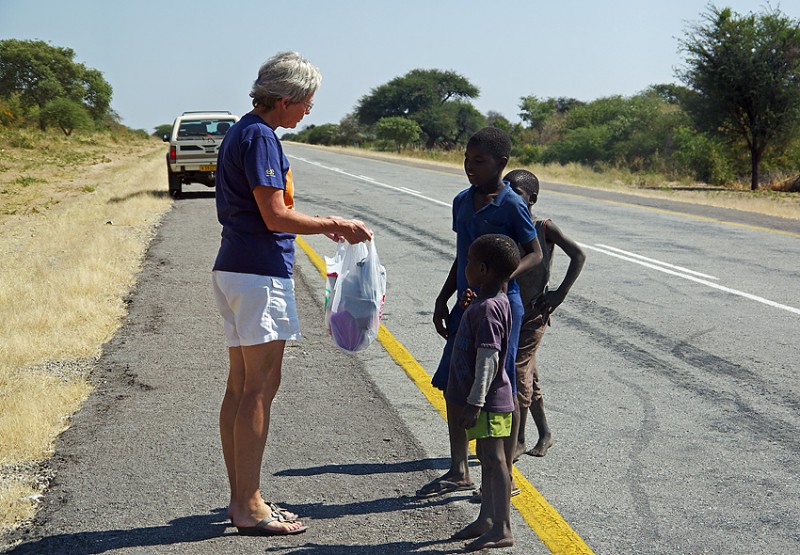 …and when we found kids the right size we stopped.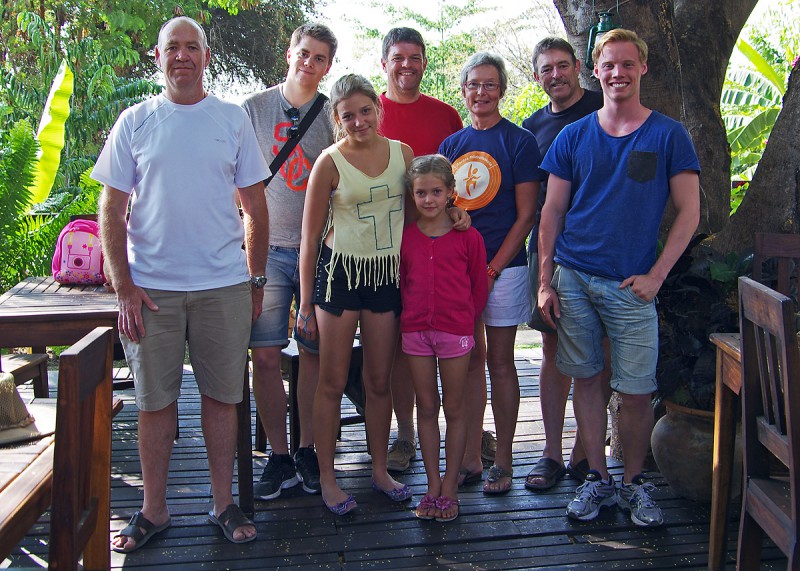 Back at Tabuti Lodge it was time to split the group. Gavin and Nick continued towards Etosha while the rest of us stayed for the night in Rundu.
Me and Marie went to the town, to see colors…

…and people and to do some shopping.
Patterned fabric in many colors.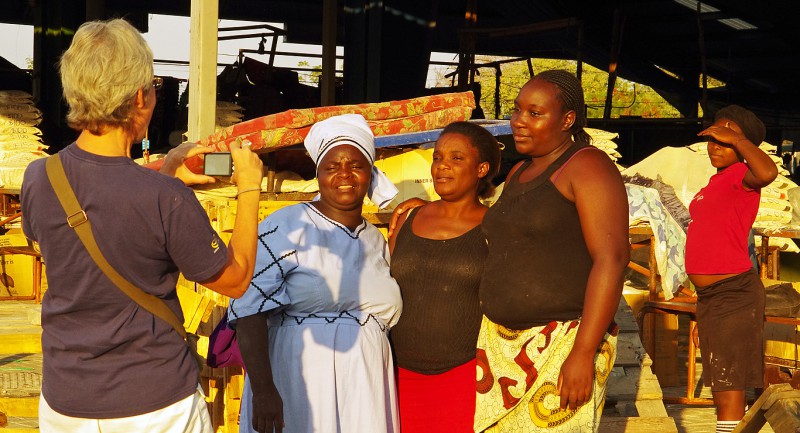 Marie was allowed to take some photos…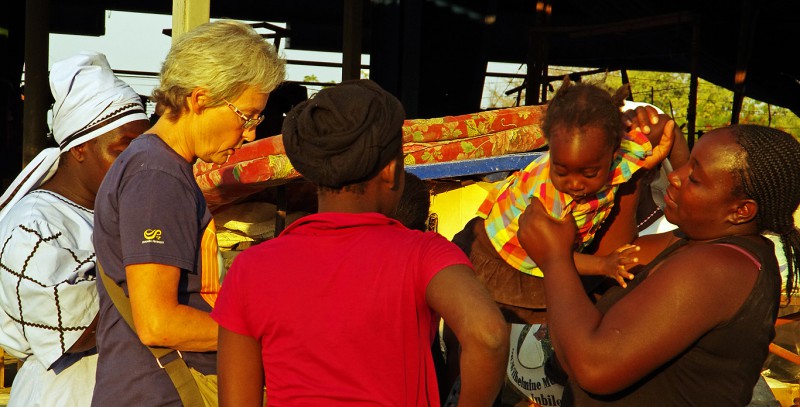 …and they all wanted to see the result on the small screen. So we quickly found a photoprinter in town…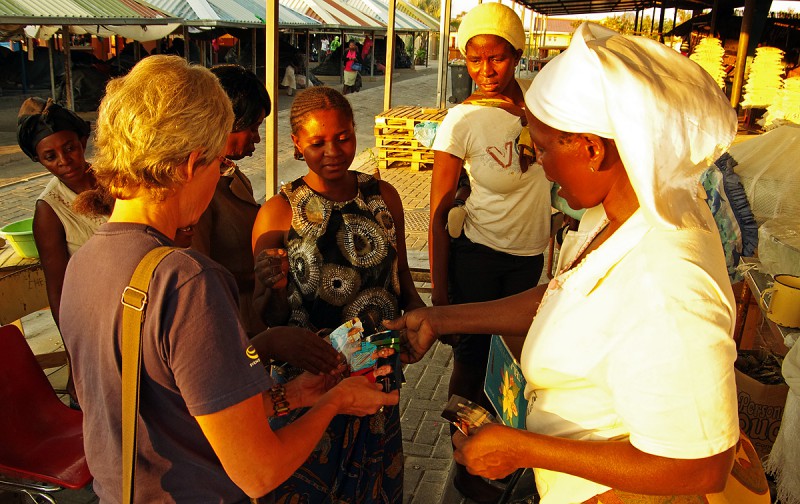 …and returned to hand out copies. Very popular!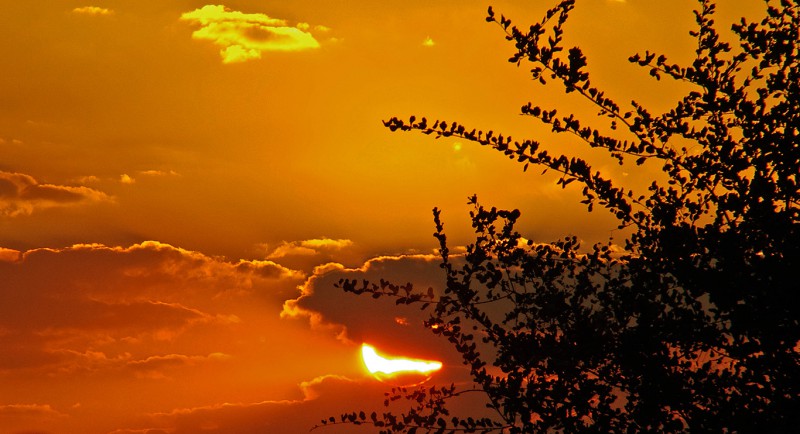 Sunset at Tambuti. Time to…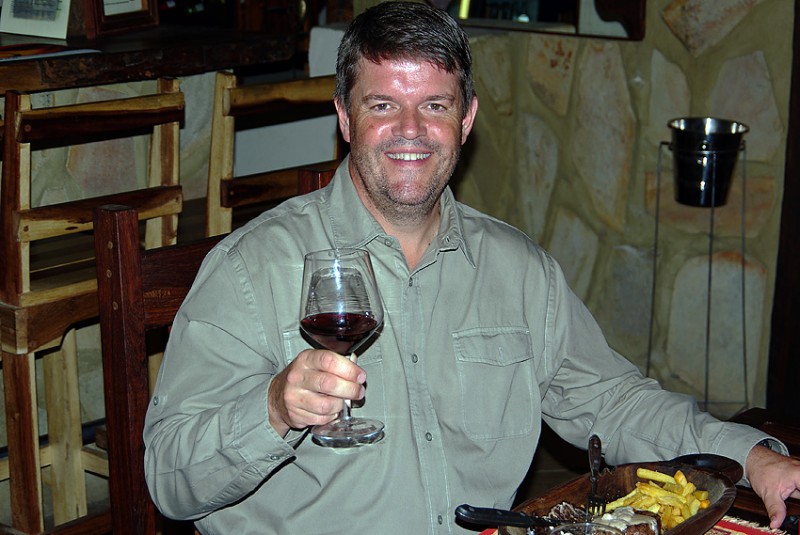 …end Day 6. Cheers!