One of the reasons for returning to Bagatelle was Hanna's wish to try horseback riding again.
Off we went…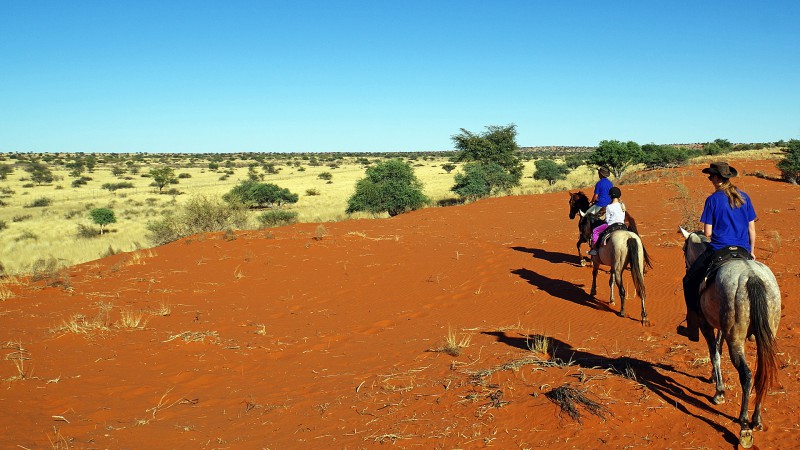 …into that fantastic Kalahari landscape.
Hanna was very pleased!
We passed the Bushman (San) village…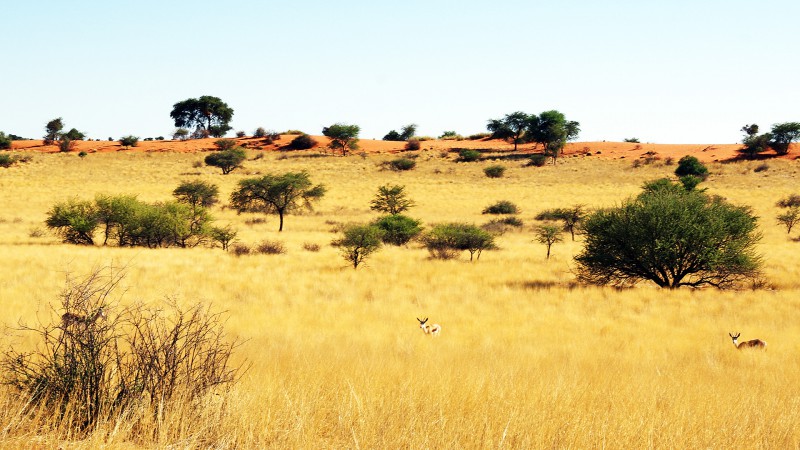 …we saw lots of Springbok…
…and the Eland family with their cute calves.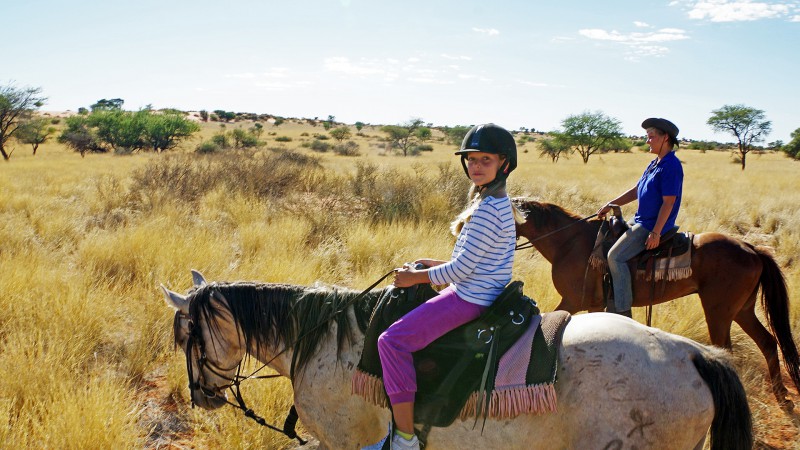 I think Hanna could have kept on for a few hours more…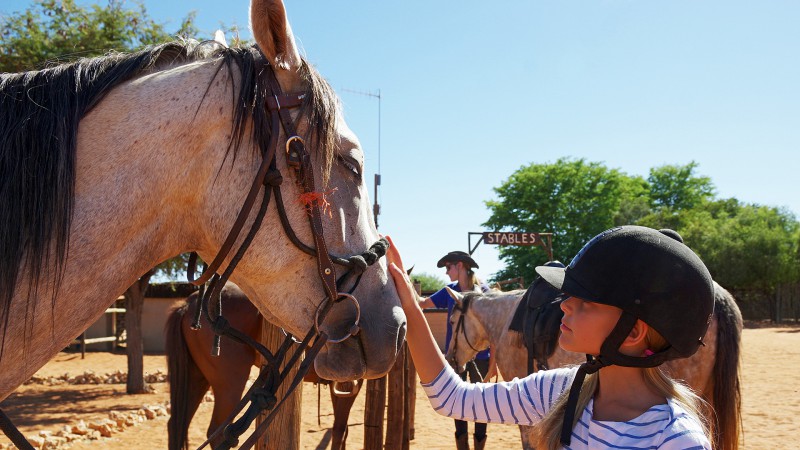 …but all things have an end so – "Good Bye Poko"!