Can you be a tourist in your home country? We mad a small attempt and started as many tourists do…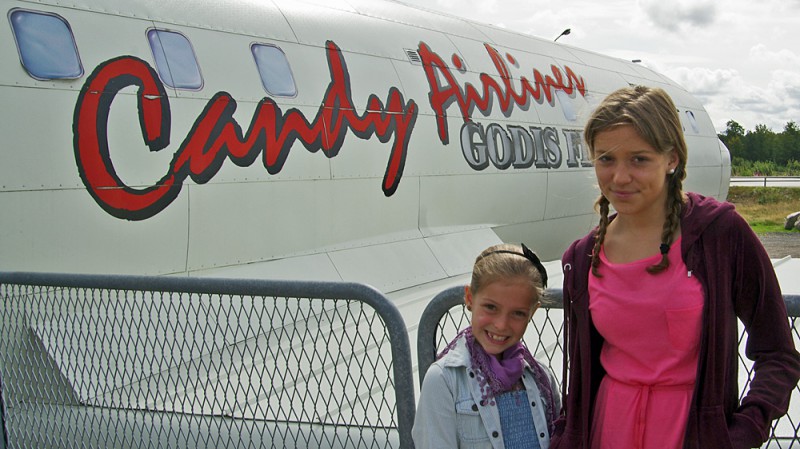 …by buying really cheap candy with "Candy Airlines" along the E4 between Helsingborg and Stockholm.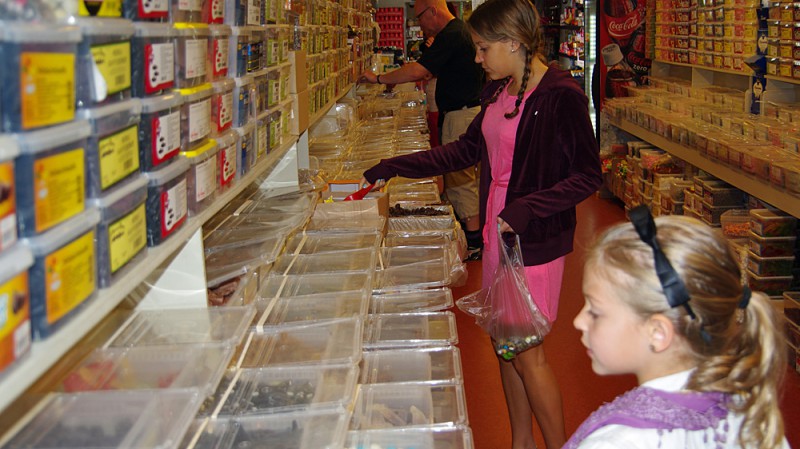 Paradise or Hell?
Some 200 km later we left the highway to visit the picturesque town Gränna. For more than a 100 years this small town has been famous…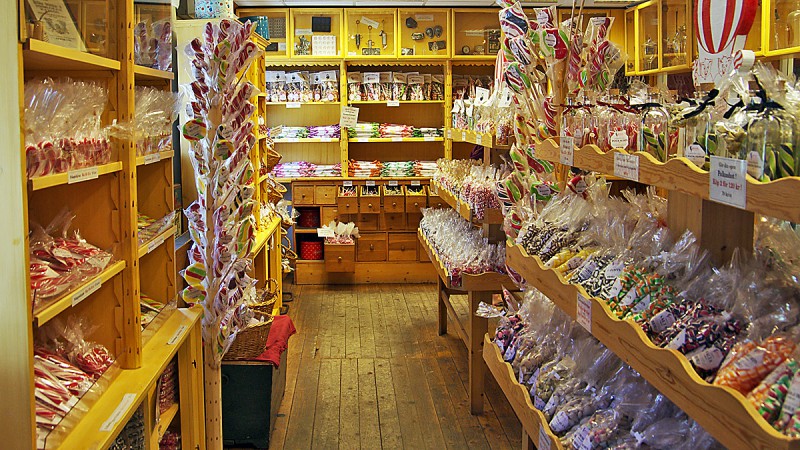 …for its candy, the "Polka Pigs"(?)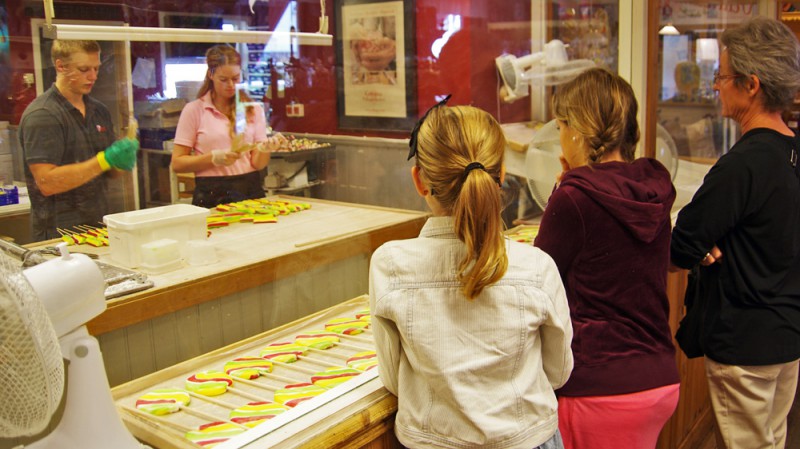 You can even watch as it is being made. Truly hand-made in Sweden!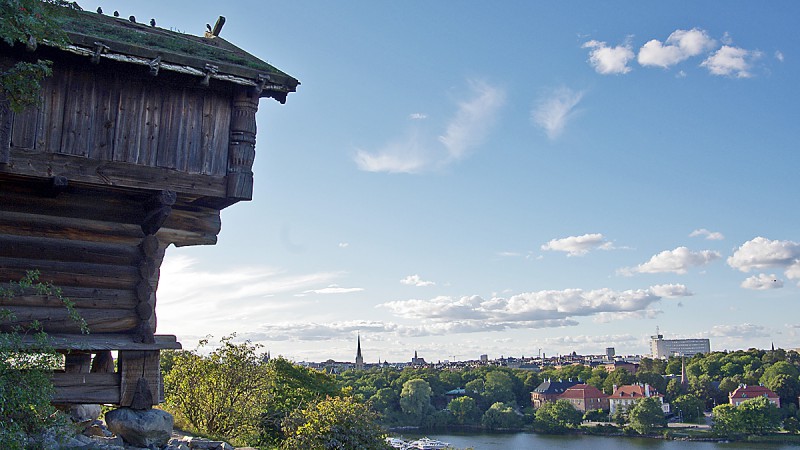 I have already told you of our visit to Skansen. It is a fantastic place, an open-air museum in the centre of Stockholm. In the background the city, in the foreground a Norwegian house from the 14th century!
Above is an old farm from the south of Sweden. Most of the buildings you can visit and you will be met by historical interpreters wearing period dress.
Above is a picture of a castle built in the 17th century on a height overlooking Sweden's second largest lake – Vättern.
Today it is one of Sweden's best-known ruins and easy to visit since it is situated right next to the highway.
The views are amazing and it became very obvious that we were tourists in a very beautiful country – our own!