Today was number three, and it was great! To make learning easy and fun, the Directorate of Civil Aviation has introduced the Wednesday Pizza Lunches. The concept is simple – all DCA employees are invited to the DCA headquarters for a pizza lunch. Included is food for body but also food for thought. First of these lunches was May 7 and the theme was Air Law.
Hungry people turned up and were fed and…
…informed on "Air Law" by ICAO legal expert Peter O'Brien.
It was so interesting that we found it hard to keep the time limits!
Second occasion was May 21 and the theme was Quality.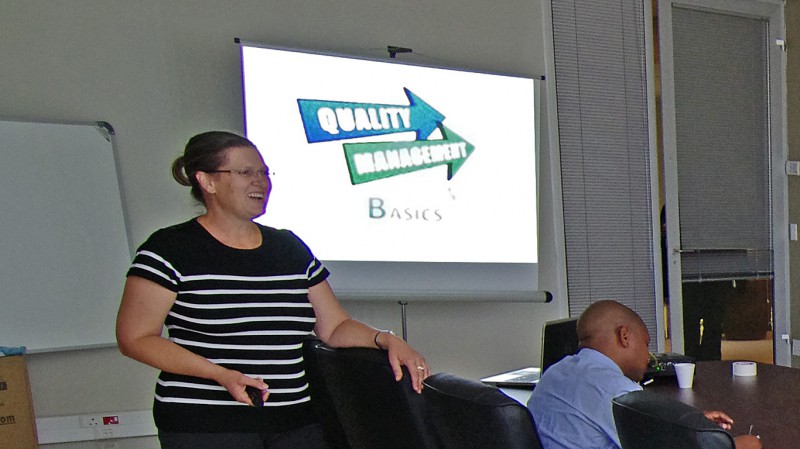 Louise talked about the basics of Quality Management…
…and when you combine that fascinating topic with Pizzas, the result is…
…this!
Today, June 18 it was time for the third lunch.
Tim and Adrian was bringing "Risk" as the theme of this lunch.
The Captain divided us into two groups.
Each group had a discussion card from Eurocontrol to discuss on a question related to "Risk". My group started a bit slow…
…but with "Captain secretary Njama" we soon…
…got into another mood!
The other group also looked a bit stiff…
…but quickly came closer and presented a great result!
The Wednesday Pizza Lunches will now take a break as we attend to the ICAO validation audit in July, but in August Pizza's are back. Don't miss it!