Up early Saturday morning, February 28 for breakfast. Do you see Marie and Hanna coming in?
Today we were going by car to the north-east of the camp; to an area that had a bit of recent rain and by that attract animals. 
A beautiful giraffe and then…
…tracks of lion! Lions were spotted here the day before and of course we hoped to see them. The lions in the area belong to one of the prides that have been researched for many years in the Desert Lion Conservation Project.

We continued driving in a valley going north of the Hoanib River…
…and found a herd of Springbok, at least 200 of these…
…beautiful animals…
…and shortly afterwards this group of giraffe and then…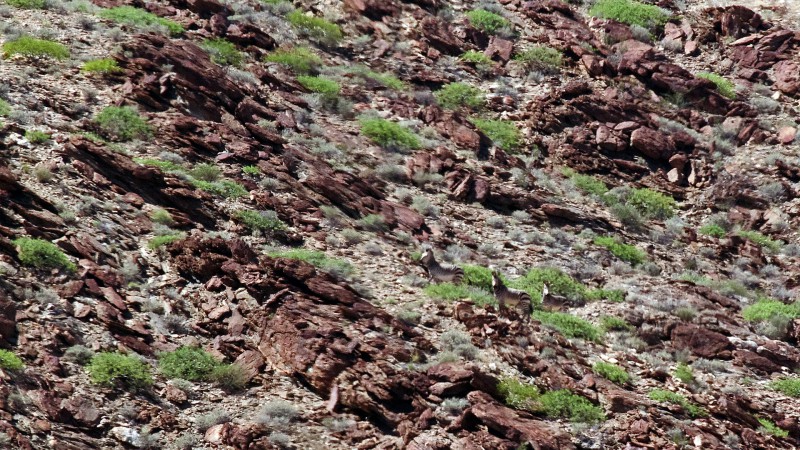 …Hanna spotted Mountain (Hartmann) Zebras high up up and far away. Can you see them?
So, we saw lot of "lion food" but no lions. As the "road" ceased we stopped for a drink and a snack…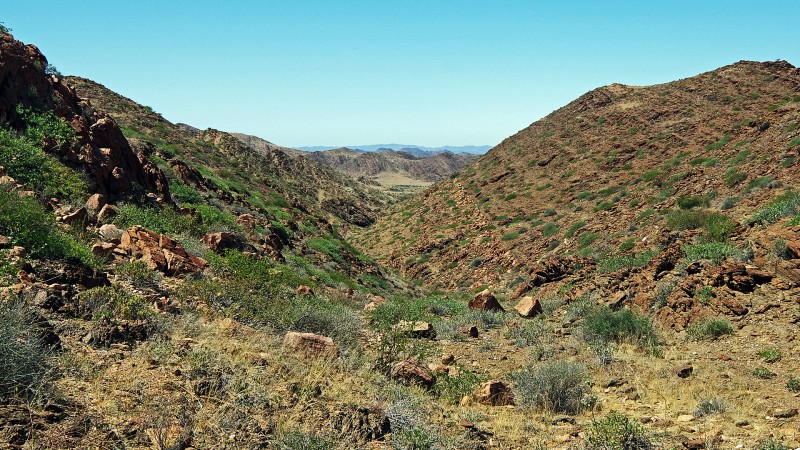 ..enjoying the view over grand sceneries and…
..small animals.
Returning we saw more tracks, this time of Black Rhino…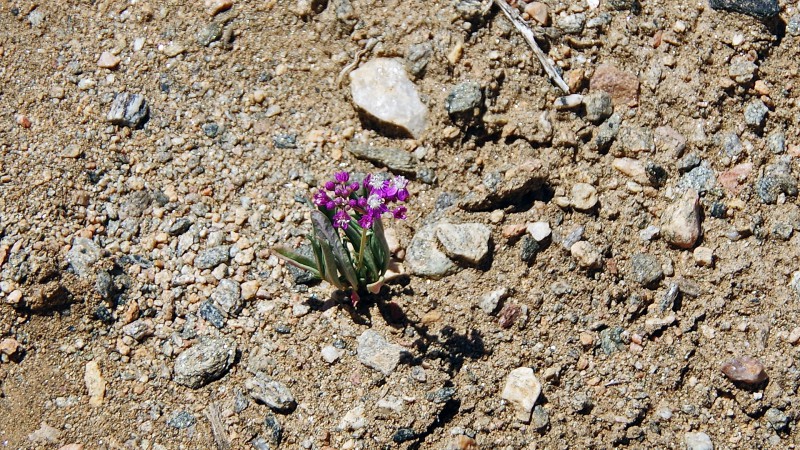 …next to this minute flower, but in spite of…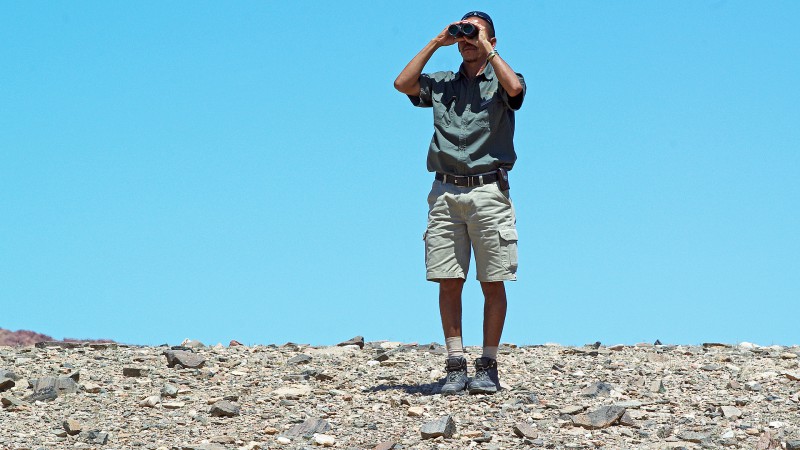 …good attempts by Gert to track and look we were not lucky enough to see Rhino or Lion.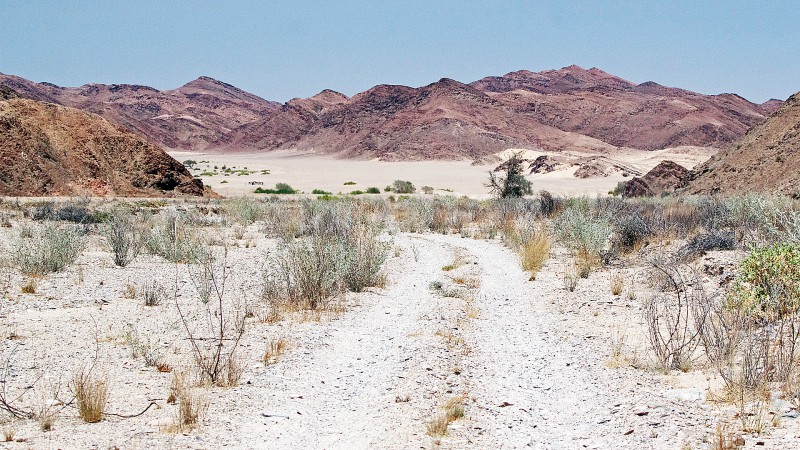 Just being in this landscape is however fantastic enough and we had a beautiful drive…
…stopping on the way back to see the effects of the…
…recent flood.
Another Sprngbok before…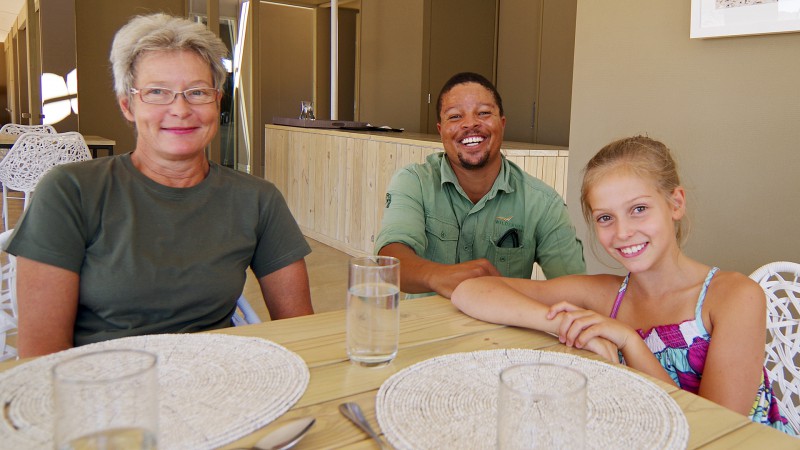 …returning for lunch and a chat with Charles. We met Charles a few years ago when he was guiding and driving us at the Cheetah Conservation Fund near Otjiwarongo and it was good meeting him again. He is now, since a few years, a guide with Wilderness.
Swimming in a pool in a desert in the middle of nowhere is a bit strange, but it is also really, really nice. Time to relax before the next activity…