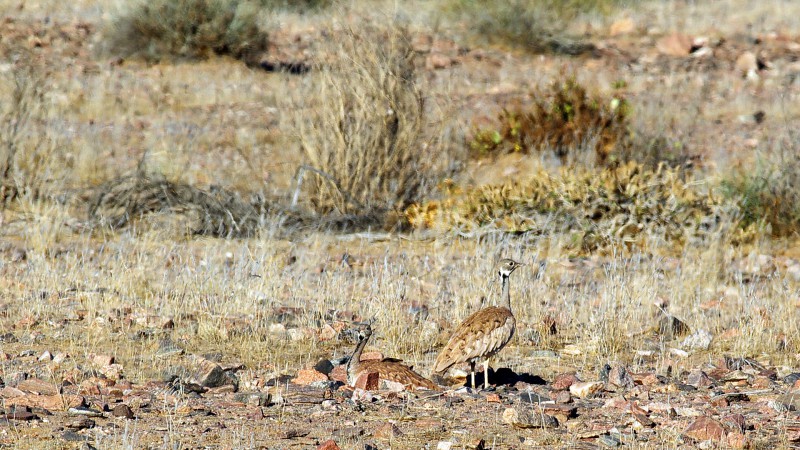 Saturday afternoon and we were back in the car. Our guide helped us spot these very well camouflaged birds (Rüppell's bustard, I think) while we…
…where able to spot these Oryx ourself!
The Oryx (Gemsbok) is the national antelope of Namibia…
…and a very beautiful animal!
Our car in the river bed as the sun goes low.
If you are lost this kind of sign may cheer you up? Only 47 km in the river bed and you may find a hot/cold shower!
We were driving here because I wanted to see the Amsport (or Amp's poort) and here it is. A narrow passage for the river…
…and a nice place for us to visit…
…before we continued a bit further. Here we are only a few hundred metres north of the camp. The width of the river bed is impressive…
…as is the wall. Look at the Springboks! It must have been a special sight as the river came down here in full flood.
Sunset and time for…
…a sundowner. After the sun sets it quickly gets dark but in spite of that our guide Gert managed to…
…spot this Brown Hyena! Can you see it? It quickly continued over and behind the mountain and was gone in seconds.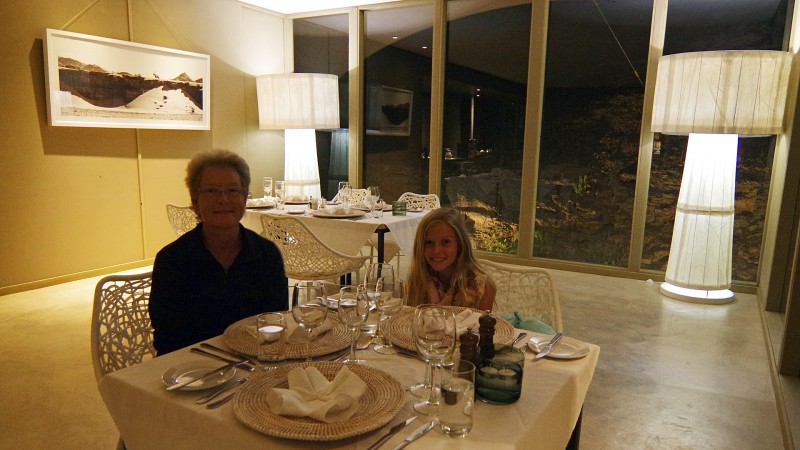 Another fine dinner to end one fantastic Saturday!