Becoming a teacher at the school in Ljungbyhed also meant I got to work in the tower of Ljungbyhed. Ljungbyhed airport is the oldest airport still in use in the world. Flying started here in 1910, the first flying school was organized in 1915 and the Air Force came here in 1926.
When I started working in the tower it was a military airport with four parallel runways. It was the home of Swedish Air Force flying school as well as the Civil School of Aviation.

To handle the traffic the tower had three controllers' positions and one assistant controller.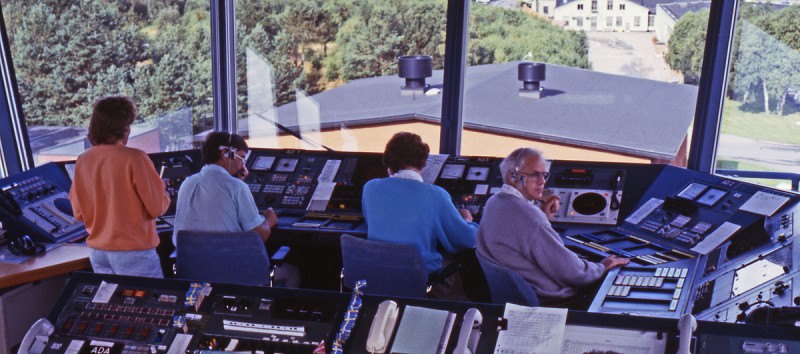 There was also o briefing office and the PAR. One controller handled ground control, taxi and airway clearances for single and twin-engine propeller aircraft.
Another controller handled two shorter strips for the propeller traffic. From those two runways up to 28 Bulldogs were sent up each flying session.

This could be a really busy position with four aircraft in the circuit whilst the other were departing from or arriving to the parallel strip.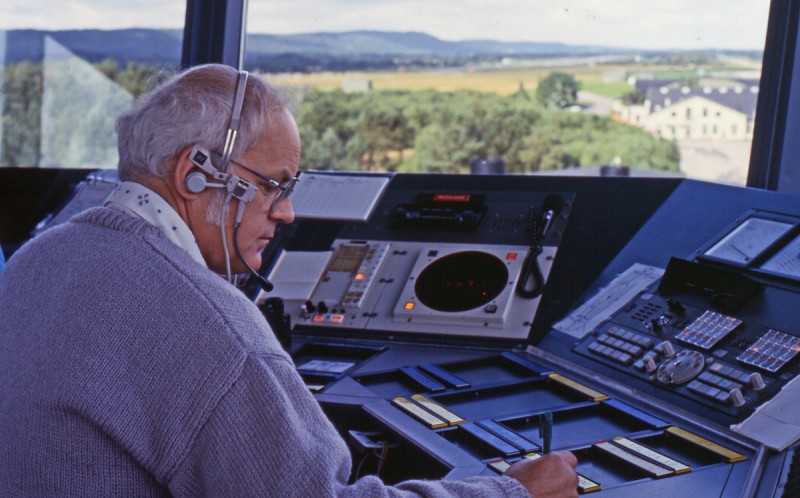 Finally one controller handled two 2km runways used by twin-engine props and jets. Each session normally saw 4 PA31 Navaho and 20 SAAB 105 /SK 60 airborne.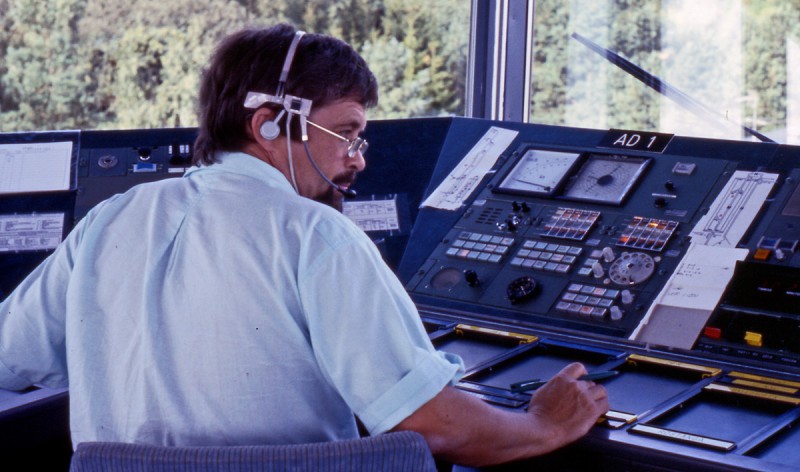 Since Ljungbyhed was an airport for students there was a lot of flying in the traffic circuit and also a lot of training for instrument approaches. On the airport we had a PAR (precision approach radar) that was frequently used. I attended the PAR school in 1989 and have since then done more than 2000 approaches. Doing PAR approaches (guiding an aircraft to the runway) is one of the things I really miss from my days at military airports.
Ljungbyhed was for many years the busiest airport in Sweden. One day in 1989 we had well over 1400 take-offs and landings which is still a Swedish record. It was a really great place to work. Us controllers took great pride in our work and I had a good time working with very skilled colleagues. In total I spent 14 years in that tower. A fantastic airport, with fantastic pilots and fantastic air traffic controllers!